Sail Newport and Museum of Yachting Partner on Facility
Posted by US Harbors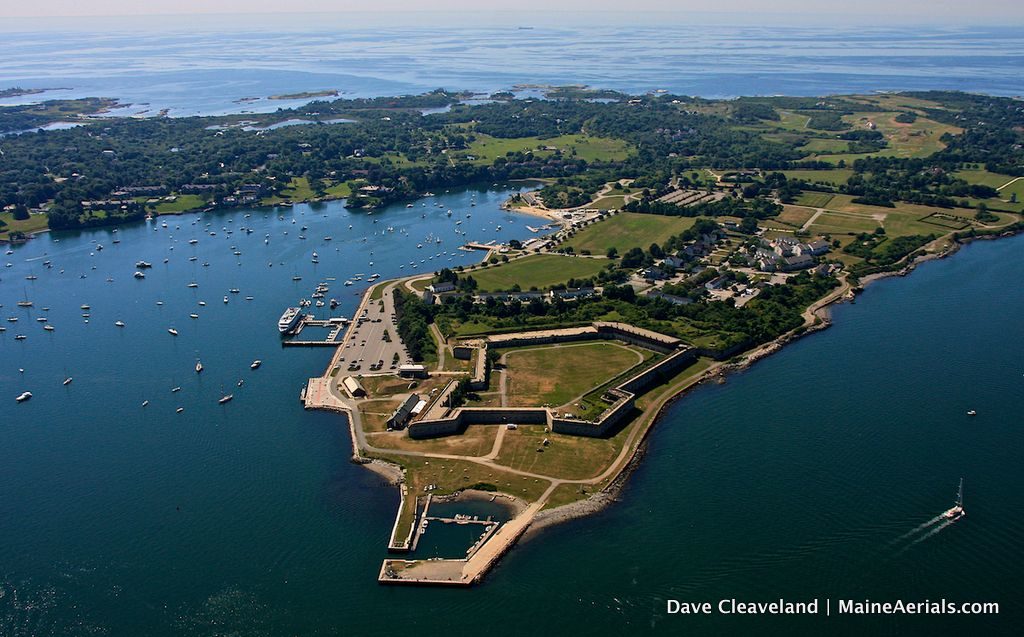 Sail Newport and The Museum of Yachting will partner to create a new type of public sailing facility in Newport — one that marries maritime history, heritage and on-water activity. Both organizations will share space under a single roof, in the building that has been home to the museum at Fort Adams State Park.
The museum will continue to educate the public about maritime history and tradition by hosting exhibitions and events; Sail Newport will continue to create affordable sailing opportunities for the public and draw world-class regattas to Newport. But both organizations will share facilities and draw from each other's strengths to create a new kind of center for the community where young school children, students, competitive sailors, residents and visitors can all learn and participate.
"There has been a sea change in how museums today need to operate and stay relevant—and that sea change is a move toward offering more participatory opportunities, as opposed to only traditional exhibits and static displays," says Terry Nathan, president of the museum and IYRS.
"Partnering with Sail Newport is a perfect way to tell the story of yachting and give people of all ages a chance to experience that very activity."
The museum building is seasonal, open from May to October. Sail Newport will maintain its current base in the state park, but additional space in the museum building and basin gives Sail Newport room to enrich what it can offer to the community.
According to Executive Director Brad Read, Sail Newport has grown exponentially in recent years. In 2000, this community-sailing organization taught 200 children to sail, but today that figure exceeds 1,000; the Sail Newport fleet has grown from 40 boats to over 130. Sharing facilities with the museum gives Sail Newport an opportunity to collaborate on new programs, create affordable sailing opportunities for more individuals, and establish the type of regatta facilities that will draw more world-class events to Newport and the local economy.
"Any time two organizations can collaborate on the use of an asset it's a benefit to the communities they serve," says Read. "I cannot think of any other place on the Eastern Seaboard that has the facilities that we will have here, and the potential to create what we can create together."
Both organizations will be situated in the space together in time for the 2011-2012 America's Cup World Series, which begins in late June. In addition to working together to develop on-water and experiential programming that celebrates the past, present and future of yachting, Nathan and Read will welcome the involvement of organizations that have a synergy with the waterfront missions of the museum and Sail Newport — such as those that focus on maritime education, competitive sailing, and the environment. The long-range plan is to develop the type of programming that can attract the funding to transform the museum building from seasonal to year-round use.
Over the past five years, the museum has worked with marine trades and technology school IYRS, located across Newport Harbor, to create exhibits that tell the story of yachting and the restoration projects being done at the school — such as designing displays around the restoration of the 1885 Coronet, creating living exhibits where visitors watch shipwrights at work, and staging displays on the IYRS campus so in-town residents and visitors can stop in on their travels down Thames Street.
This summer, an exhibit on Coronet will be on view at Fort Adams. On June 1, "The William I. Koch Collection: Art, Artifacts & Memorabilia of the America's Cup" will be unveiled at the IYRS campus. This display of fine paintings, rare books, silver, photography and historic memorabilia is comprised entirely from the collection of William Koch—a world-class sailor, who won the Cup in 1992 and developed the historic all-women's team in 1995, and an avid collector of art. Works from his collection have also been viewed at leading museums such as the Louvre in Paris and the Metropolitan Museum of Art.
Sail Newport and the museum have already established a working partnership on other projects. Sail Newport organizes all the on-water aspects of the annual Museum of Yachting Classic Yacht Regatta, an event sponsored by Panerai that takes place over Labor Day weekend. Students in the IYRS Composites Technology Program are also building two high-performance Moth sailboats for the Sail Newport fleet that will be on view at IYRS Launch Day on June 2.
For more information about Sail Newport, click here.
For more on the Museum of Yachting and IYRS, click here.