Second Straight Leg Victory for U.S. Racing Team
Posted by US Harbors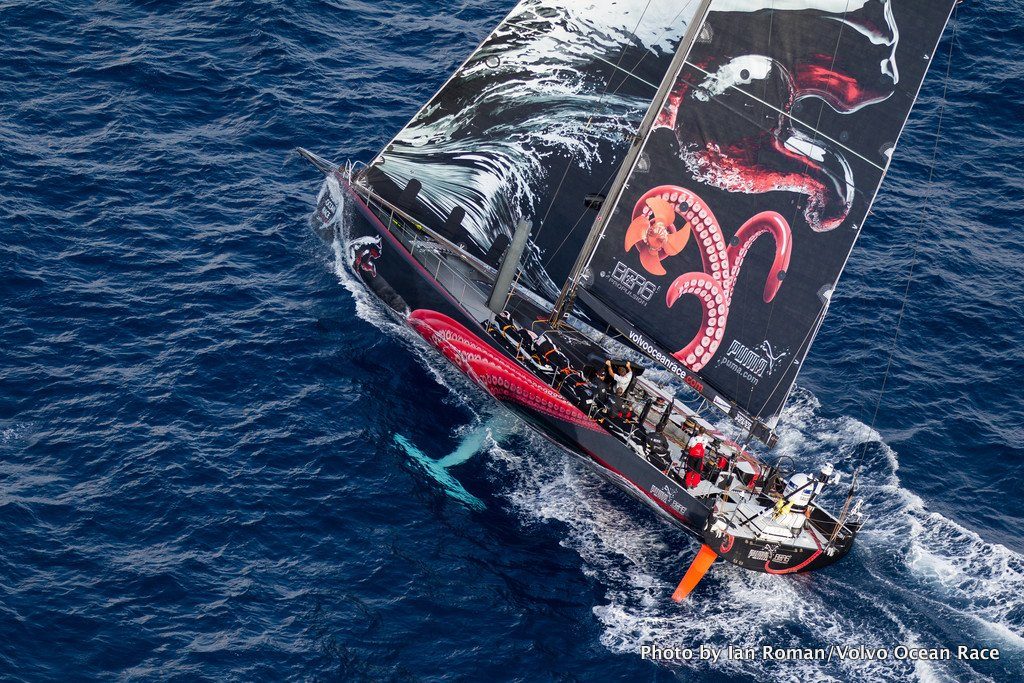 Newport, Rhode Island's Kenny Read has powered his Mar Mostro and its crew to a second consecutive leg victory in the Volvo Ocean Race, charging across the finish line in Miami in the early afternoon of May 9 at more than fourteen knots. Mar Mostro took the lead in the race's 4,800-mile Leg 6 moments after departing Itajai, Brazil, on April 22 and kept it the entire way. Read's crew had to sail their A-game right up until the final moments of the leg, with Camper challenging them right across the Gulf Stream and to within a few miles of the finish.
Read and crew have proven themselves to be among the finest ocean racers on the planet, overcoming a disastrous Leg 1 dismasting and steadily climbing the ranks of the six-boat fleet in the race around the globe. In Leg 5, Mar Mostro was the only boat to finish the leg without taking a pit stop for repairs, an impressive feat given the punishing crossing of the Southern Ocean from New Zealand.
Behind Mar Mostro and Camper, the French team aboard Groupama have been battling for the third spot on the podium with overall leader Telefonica. Farther astern, Abu Dhabi is still fighting, though its chances for a passing lane appear slim at this point.
Overall, Read's team briefly moves into second place with 147 points, just behind Telefonica with 149 points. But if Camper crosses the line in second place it will squeeze by the American team to tie (again, likely only briefly) Telefonica.
Racing resumes in Miami on May 18 with the Pro-Am followed by the In-Port race on May 19. Leg 7 of the Volvo Ocean Race, from Miami to Lisbon, Portugal, starts May 20. Two more legs will follow, with the race around the world scheduled to end in Galway, Ireland, in early July.
In the meantime, the race village in Miami is bustling with activity and entertainment for everyone interested in sailing. Best of all, it's absolutely free! For more information about the race village and the events planned during the stopover, click here.