Pair Complete First SUP Gulf Stream Crossing
Posted by US Harbors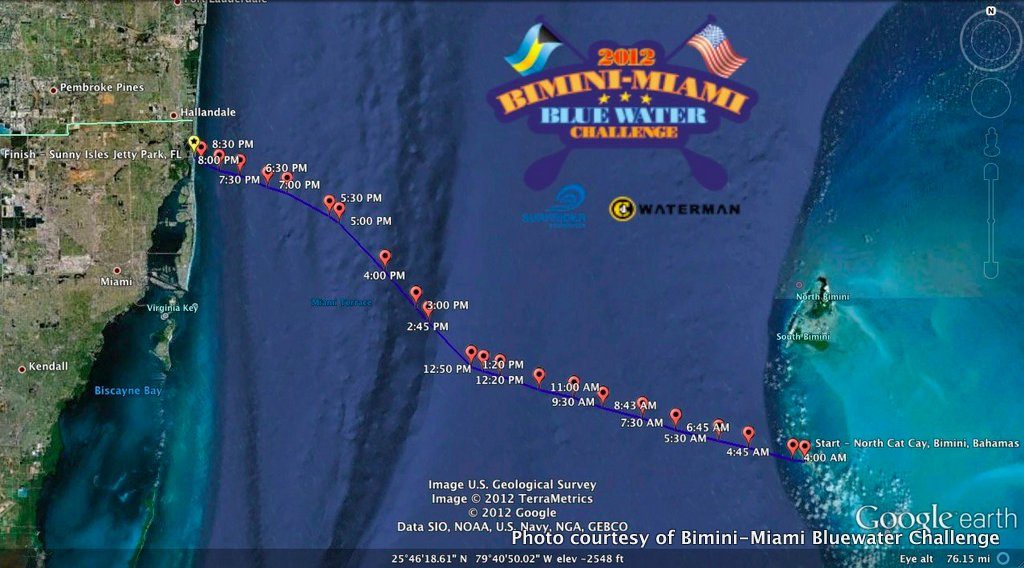 Two Stand Up Paddleboarders have now gone where no SUP has gone before — across the Gulf Stream. On June 9, Watermen Bill Whiddon and Thaddeus Foote set out from Bimini, Bahamas, on their stand-up paddleboards and aimed west toward Florida. They arrived in Miami a whopping 18 hours later after paddling 60.3 miles across what can be some of the most turbulent water anywhere.
Whiddon, a creative director, and Foote, an environmental educator, both grew up in Miami and are passionate about water sports and coastal conservation. By completing this journey, Whiddon and Foote hope to raise awareness of the impacts that discarded plastics are having on the world's marine environments. The Surfrider Foundation Miami Chapter is an official partner of the crossing and is fighting the proliferation of marine plastics through its Rise Above Plastics (R.A.P.) campaign. R.A.P. is aimed at increasing the rate of plastic recycling and reducing the release of waste into the oceans. To visit the Surfrider Foundation Miami Chapter, click here.
"Nothing of this scale has ever been attempted before, much less successful, so we really are pushing the limits of the sport," says Whiddon.
"This crossing is a great opportunity to highlight the impact that plastics are having on our world's ocean and how our actions, as a society, can make such a big difference." says Foote.