Camden to Kodiak: Nordwind Transits Northwest Passage
Posted by Josh Moore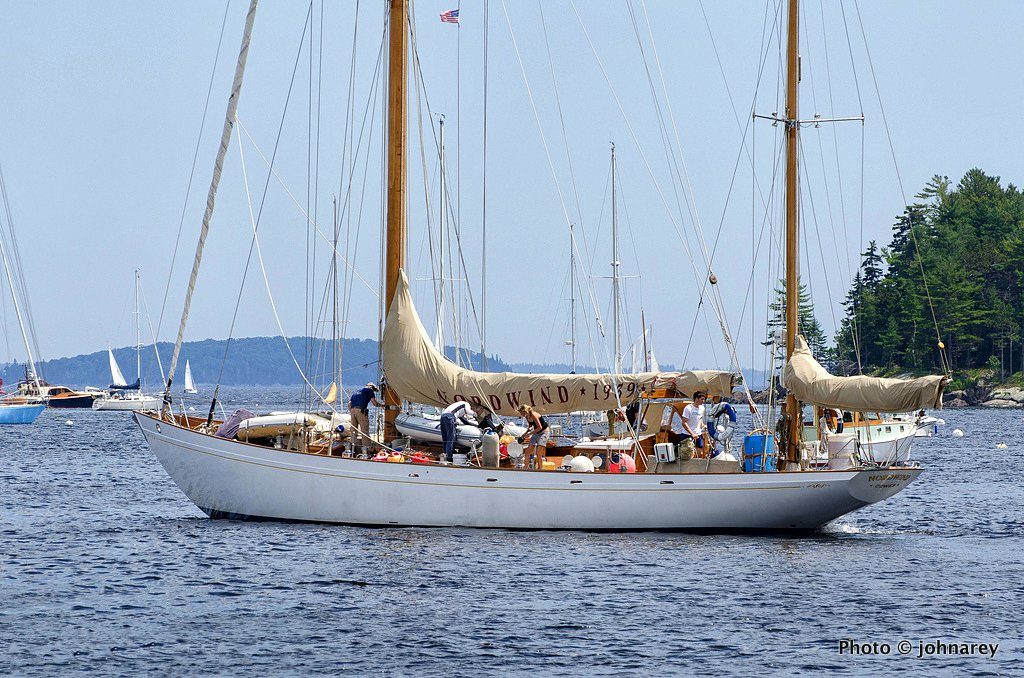 I love walking the docks and hearing about the adventures that boaters either have in the works or are just completing, and surely one of the most ambitious that I heard in Camden Harbor this year was aboard Nordwind, the 86′ wooden yawl originally built for the German Navy back in 1939. The yacht was tied up at Wayfarer Marine for a while as crews prepared the ship for an attempt on the Northwest Passage, the treacherous sliver of water that exists, well, way the heck up north and connects the Atlantic and Pacific oceans.
Success! Nordwind completed the crossing in late September, transiting the ice-filled passage by way of Kodiak and eventually stopping in Homer, where the yacht will winter over. Nordwind left Camden in early July after a brief yard period where the yacht was fitted out with a variety of electronics to help monitor the ice and other conditions in the Northwest Passage.
For an article about Nordwind's arrival in Homer, Alaska, click here. Good to see that the boat is looking so great after such an incredible journey!