Speed Dream Becomes a Reality in Thomaston
Posted by US Harbors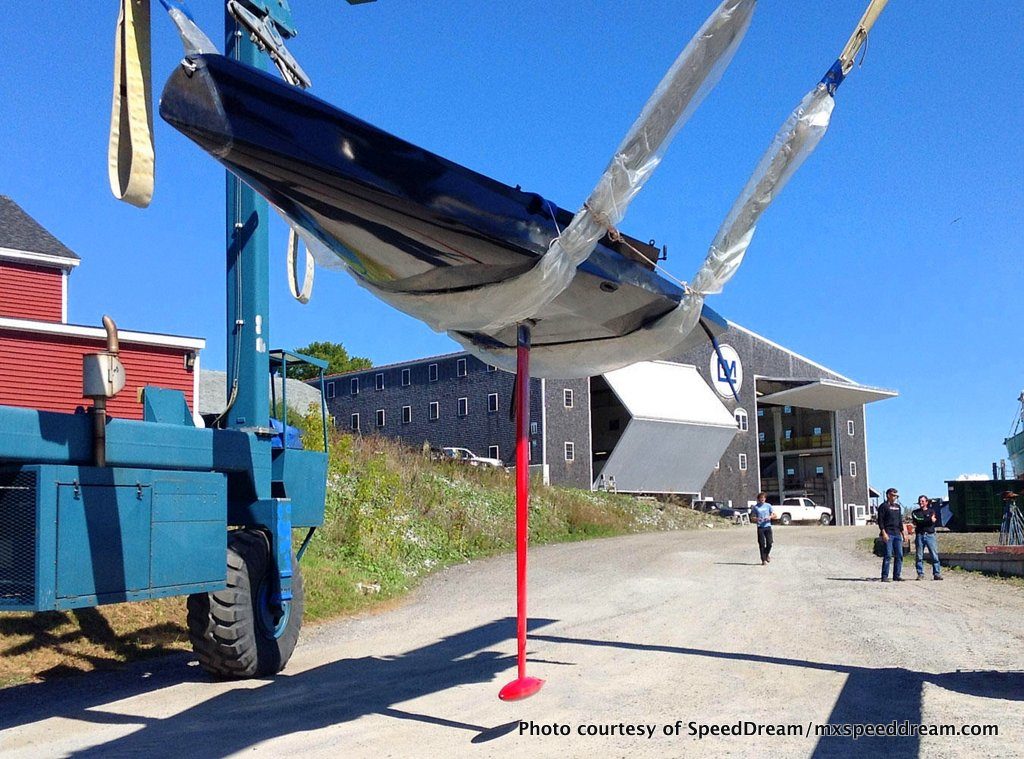 The dream of creating a monohull capable of challenging the fastest sailing
records in the world became reality this week when Lyman-Morse Boatbuilding
Company in Thomaston, Maine, launched the first SpeedDream prototype.
This 27-footer looks like part stealth fighter, part lawn dart, but if everything goes as designer Vlad Murnikov says it will, it'll be 100 percent sailing speedster. Murnikov hopes to one day build a 100-foot version of his innovative design, which involves a canting bulb keel that will actually be lifted clear of the water when at full speed. This will, of course, dramatically reduce drag and give SpeedDream the potential to crush not just monohull records, but even those held by multihulls. (Yes, we're waiting to see how it stacks up against H'ydroptere.)
The launch this week of SpeedDream 27, as it's being called, was a fairly low-key affair, with Murnikov's wife, Tatiana, christening the boat while future skipper Cam Lewis and a few Lyman-Morse crew looked on. Though the boat has been rigged indoors (see the photos of it set up inside Lyman-Morse's massive building) and the canting keel mechanism has been operated, now the real tests begin.
Check USHarbors frequently for updates when this wild thing starts hitting the water under full sail. I'll be first in line when Cam starts looking for crew!