Kite Sails Take to the Skies Over Martha's Vineyard
Posted by US Harbors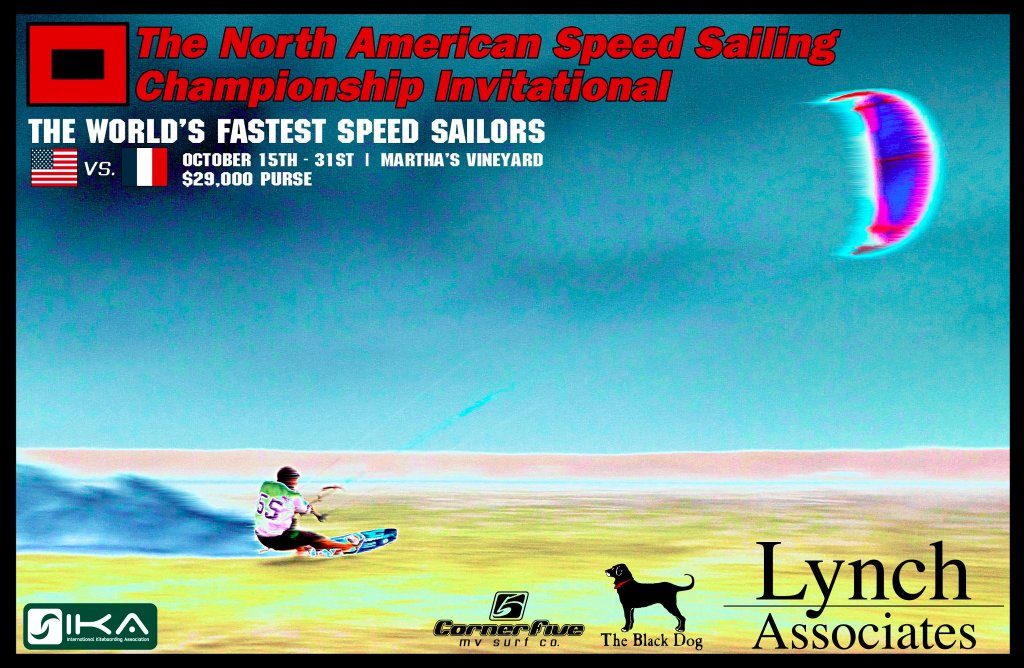 There's plenty of debate among diehard sailors about whether or not a kiteboard should qualify as a "boat" and therefore be able to claim the outright speed sailing record. What's not in dispute is how incredibly fast people can go with a tiny board strapped to their feet and a giant kite tied to their waist, and starting October 15 some of the fastest kiteboarders in the world are gathering in Vineyard Haven for the 2012 North American Speed Sailing Championships.
A look at the course description and map says it all about this event: It's a straight-shot, no-holds-barred attempt to slam the knotmeter as far down as you possibly can. Where America's Cup race spectators are sometimes a bit confused by the various triangles, buoys, and loops that make up a typical course, the kiteboard course is pretty darn simple. And that's a good thing, in our book! Furthermore, any event that claims it'll only count if people start racking up regular 35-knot runs is clearly at the bleeding edge of sailing, no matter how you define it.
The event is hosted by Rob Douglass, the Martha's Vineyard native who has earned his share of world sailing records. Though he's most comfortable these days strapped onto a kiteboard, Douglass is no stranger to much larger vessels — his father owns the Black Dog Tall Ships , which operates the schooners Shenandoah and Alabama out of Vineyard Haven.
For more about the 2012 North American Speed Sailing Championships, click here.