Storm Scenes: Hurricane Sandy Arrives in Newport
Posted by US Harbors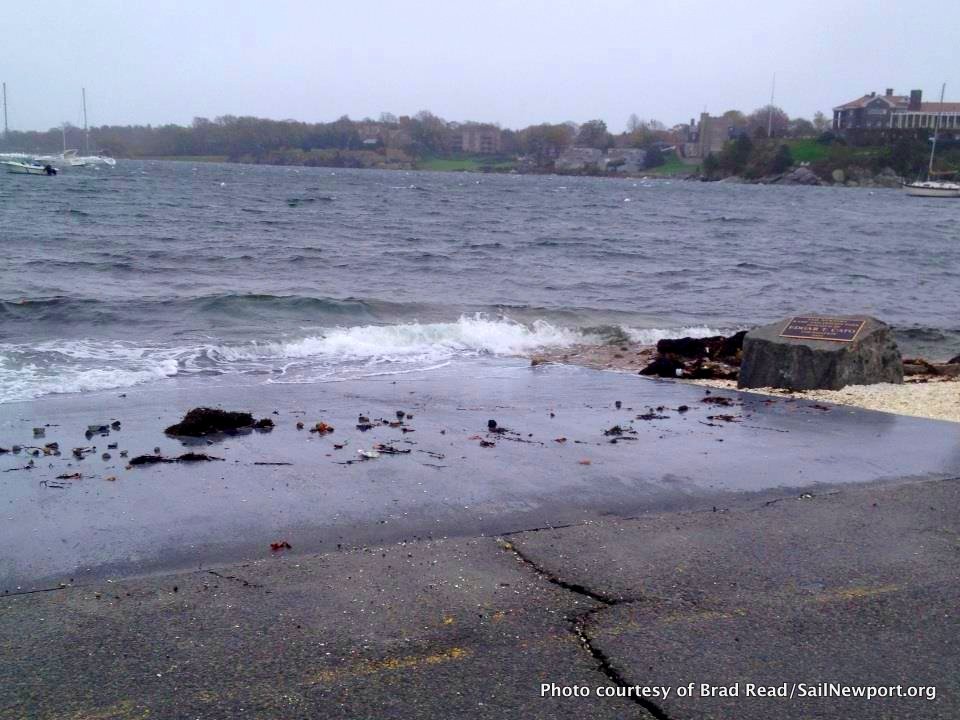 The first impacts of Hurricane Sandy were beginning to be felt at Sail Newport and Newport Harbor in general on the morning of October 29, with the storm surge combining with the high tide to overtop several local roads and parking lots. Winds in the morning were only in the mid-twenties, with a couple of gusts to perhaps 35 knots, not yet enough to test the mooring lines of the megayachts like Rebecca, Artemis, and Arabella that chose to ride out the storm in Newport Harbor.
In Brenton Cove, a handful of smaller boats remained on their moorings and would likely face significant challenges as the storm progressed, according to Brad Read, executive director of Sail Newport. "This is why you can never take it for granted what the weather says it will be," Read said. "At one point the wind was forecast to be east, and if it's east then Brenton Cove is a mill pond. But it's not east, it's northeast, and it's certainly not a mill pond in here today."
Read said his staff had secured virtually everything at Sail Newport, including even the docks that had been pulled out of the water prior to the storm's arrival and the Porta-Potties at the Fort Adams sailing center. He said he expected some damage to the state pier assets at Fort Adams but would not know the full extent of the impact until the storm moved through New England, something that could take a couple of days.