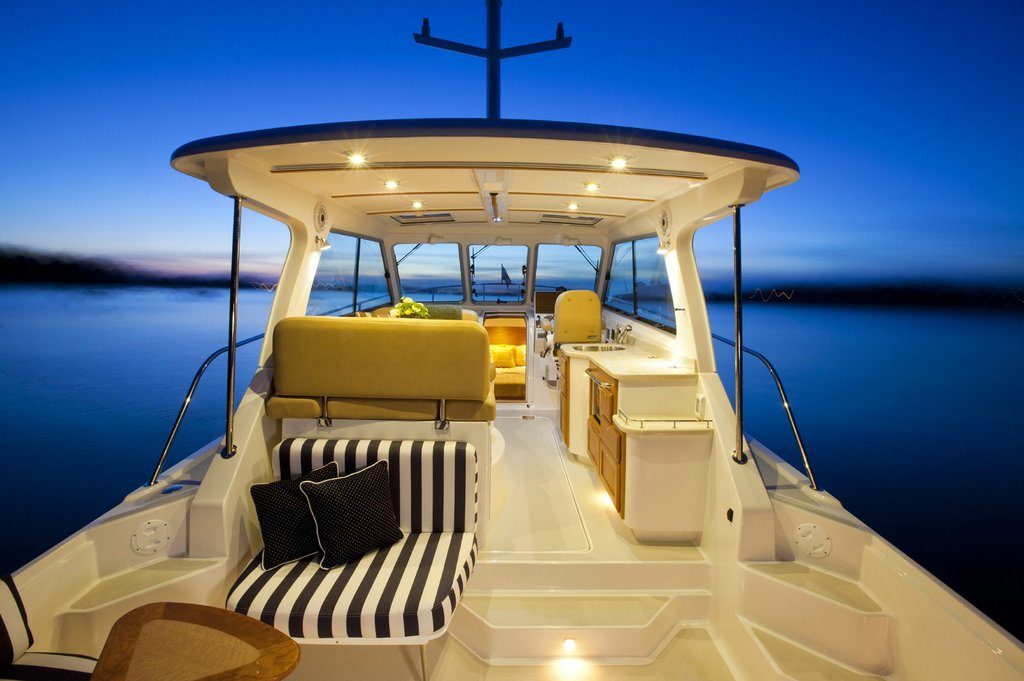 Heading to the Maine Boatbuilders Show in Portland? Stop by and join the DiMillo's Yacht Sales crew at our In-the-Water Open House!
We have been working hard to commission and launch three Back Coves and three Sabres for our upcoming Open House during the Maine Boatbuilders Show. On display and open for viewing at our docks at 1 Long Wharf will be:
• Back Cove 30
• Back Cove 34
• Back Cove 37
• Sabre 38 Salon Express
• Sabre 42 Salon Express
• Sabre 48 Salon Express
Back Coves, Sabres, Refreshments, Door Prizes and FREE parking…why wouldn't you stop by? (Make sure to bring your parking ticket for validation.) This is a great opportunity to see some of Maine's finest yachts in their element, after you have walked the halls and taken in the sights and sounds of the Maine Boatbuilders Show.
Open House Hours:
Friday, March 15, 10-5
Saturday, March 16, 10-6
Sunday, March 17, 10-4