Our past year, 2013, was not a good year if you were a shore fisherman looking for keeper bass, blues and albies. In fact, we could call it a year of decline. That sets up all kinds of question marks for 2014. Here is a summary of what to look forward to in the coming year:
Striped bass – There were plenty of schoolies around. That's the good news. I landed over 1,200 stripers in 2013, my best year of the last five years as far as numbers. Yet, numbers don't tell the whole story. My numbers of keepers were down compared to recent years and large keepers were really down. This is probably the first time in the last five years that I did not land a 40-inch fish from shore in RI waters (got some at the Cape and from the boat, though). There are lots of complaints out there about the declining numbers of keeper fish, particularly from shore fishermen. Unfortunately, I think this trend will continue as keeper bass are highly targeted by commercial as well as recreational fishermen. I see 2014 as a year of big numbers of schoolies but even poorer numbers of keepers.
Bluefish – I would have to use the word "collapse" to describe the bluefish situation. For shore fishermen, there were almost none. Even when there was a lot of bait around, there were few blues close to shore. I landed exactly five bluefish from shore all year. I know some fishermen who caught none. We fared better from the boat, yet there were no big numbers of them from the boat, either. They are just not around. The current regulations of 10 fish a day and no size limit makes no sense. The outlook for 2014 is poor as blues have been on a decline for the last five years.
Albies – What the heck went on here? Back in 2011 and 2012, we had banner years for albies from shore and boat. In 2013 there were NONE. I don't know of a single one that was taken in RI waters. They seem to have disappeared. Historically there have been years with few around, but rarely have I seen a year with NONE. I have no idea what to expect in 2014.
Baitfish – The baitfish situation is not good. Just about all big bait (menhaden, mullet and herring) were in decline this year. I saw no peanut bunker at all this past year. The only bait that seems to be abundant near shore are the small bay anchovies that we see in the fall. Sandeels were abundant off Block Island but not close to the mainland. Maybe the lack of big bait is contributing to the lack of keeper bass and bluefish.
Good News? – If you have a boat, try fishing for black sea bass, a tough fighting fish and a good one to eat. They are more abundant now than ever, with big numbers all over the south shore of RI. I suspect we will continue to see this abundance in 2014 with their numbers at or near-record levels. They have taken over!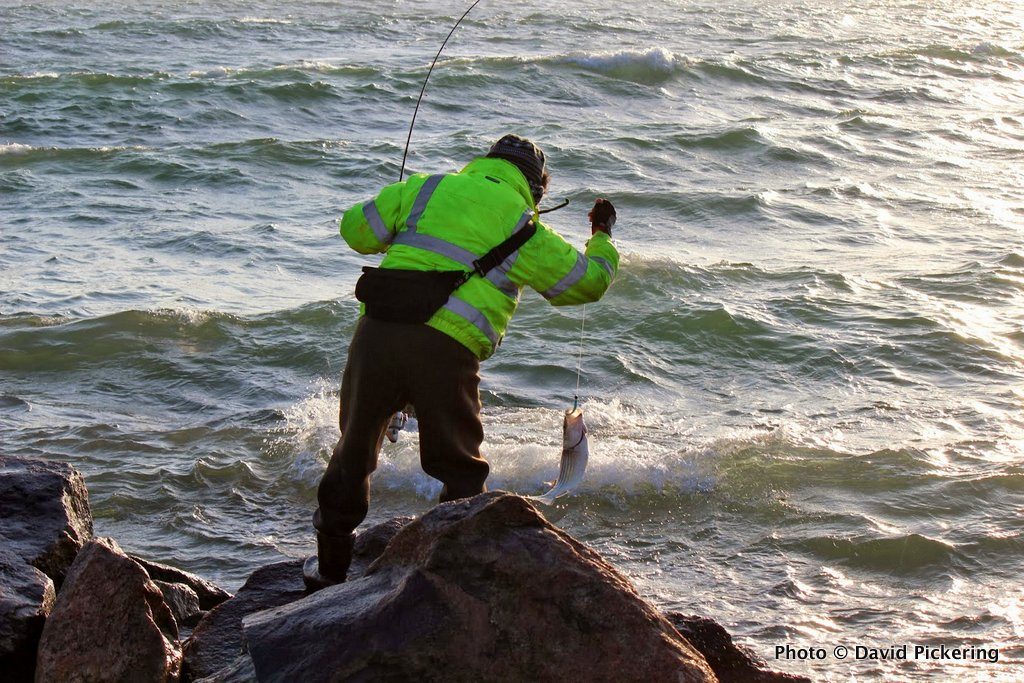 Photos of RI Fishing Outlook: What to Expect in 2014