Battleship Cove – A Living Museum of Naval History
Posted by Tyler Fields
In the past few years, I have driven back and forth from the Cape to Providence, Rhode Island, countless times. With every trip through Fall River, I would see the large mast of the battleship USS Massachusetts just visible over the bridge guard rails and make another promise to myself that I would soon take a day and visit Battleship Cove. This past May, my father and I took the quick drive from Cape Cod to Fall River, Massachusetts, and finally spent the afternoon exploring this incredible collection of U.S. Naval history.
The museum is easily overwhelming at first glance. The battleship USS Massachusetts is the largest of the vessels, and there are numerous others open to the public. There are exhibits including the fast attack PT Boats, the destroyer USS Joseph P. Kennedy Jr., and the American Balao-Class Submarine, USS Lionfish.
Not only is Battleship Cove one of the largest collections of U.S. Naval vessels, but because of the hard work behind their conservation, all of these boats, ships and submarines are open for self-guided tours.
The next time you find yourself with a free day, skip the crowds heading to the islands and spend your day exploring the ships of Battleship Cove.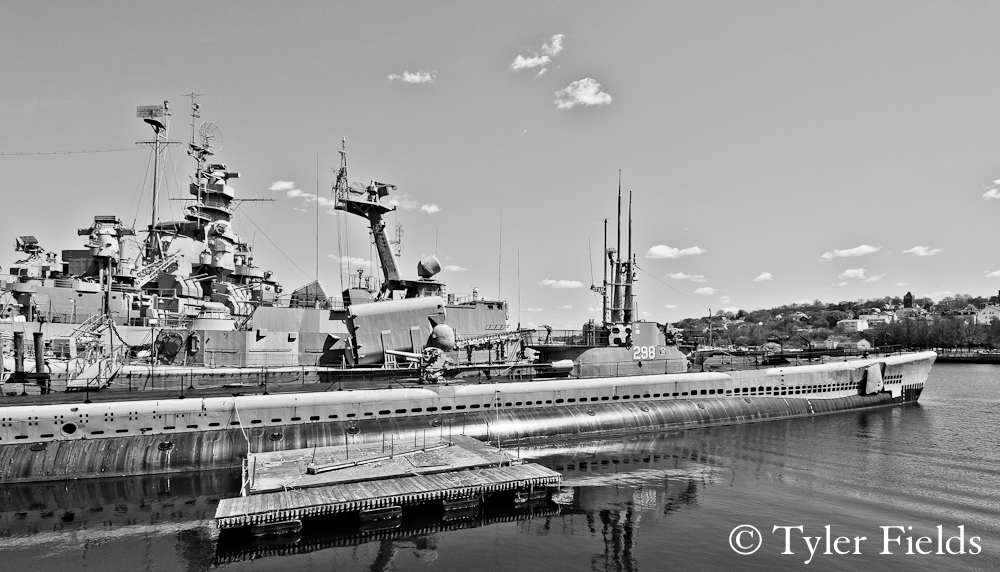 Photos of Battleship Cove – A Living Museum of Naval History