Portland Yacht Club members know the real sign that sailing season is about to start — when docks are in, the launches are running, and weekday racing kicks off!
PYC hosts Tuesday night Etchells Fleet 27 races. Etchells Fleet 27 is one of the largest one-design fleets in Maine, with 28 boats. An Etchell is a fast, sleek, stable, 30.5-foot keelboat that bites into big breeze and digests it gracefully.
Racing consists of Tuesday Night Series and weekend spring, summer, and fall series. Races started in May and will continue until the end of summer. This past Tuesday, 17 boats raced in near-perfect weather, including a southwest wind between 7-10 knots, flat seas, and sunshine. There was the usual chaos of a crowded one-design start, with 17 boats jockeying for position. The Race Committee ran three down-and-back races, and the last race ended just before sunset. After finishing, the racers headed back to the PYC clubhouse to share stories, discuss strategy, and enjoy adult beverages.
CLICK HERE for Fleet 27 information.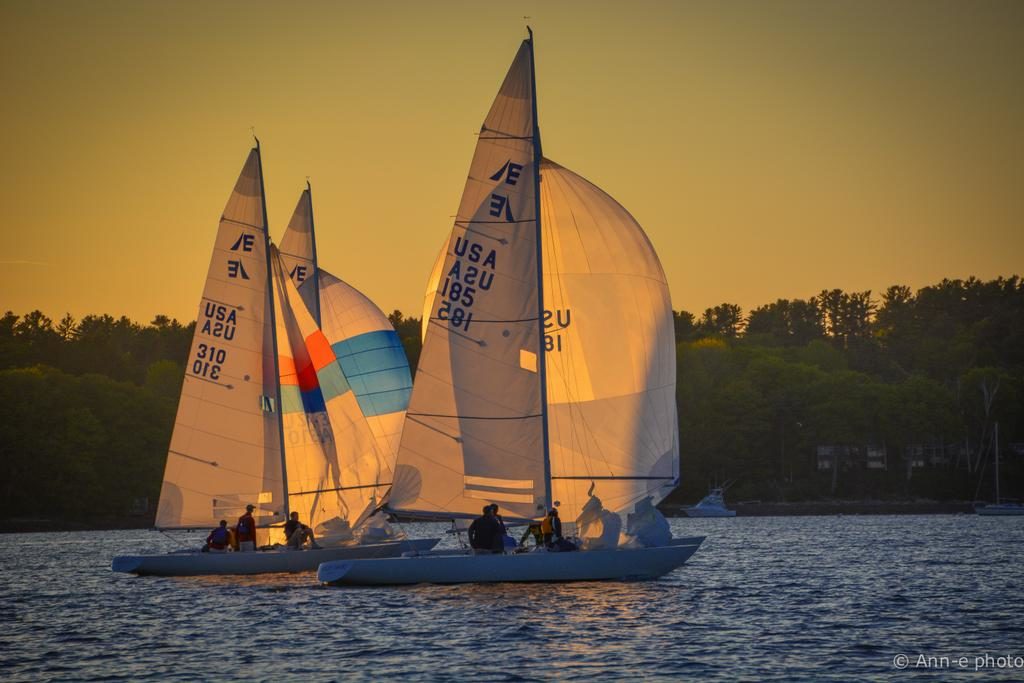 Photos of Tuesday Night Etchells Season Kicks Off in Falmouth