At the Stephens Waring Yacht Design office in Belfast, we're waiting eagerly for the completion of a modern classic runabout, and she just reached a major milestone. Under construction at Tumblehome Boatshop in upstate New York, this 24' speedster just assumed her natural position — rightside up.
Our design blends the historic style of a classic varnished mahogany runabout with modern hull form, construction, and power plant. These photos of the roll-over process highlight both the exceptional craftsmanship of the bright mahogany planking, and the shapely beauty of the powerful vee-bottomed hull. Cold-molded wood composite construction ensures a stiff, light, durable — and beautiful — boat.
While our bread-and-butter work is in the genre of Spirit of Tradition sailboats, it's a wonderful change of pace to design a powerboat with the same connection to the past and attention to today's art and technology. And, who doesn't like to go sixty on the water every now and then?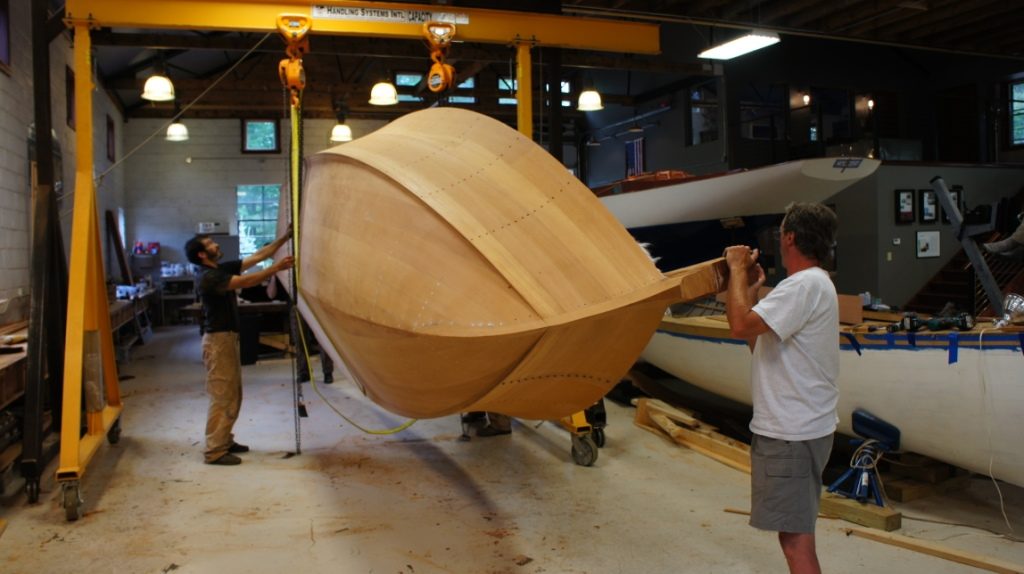 Photos of Designer's Pride: A Modern Classic is Rolled Over