At Stephens Waring Yacht Design we're excited to be partnering with Artisan Boatworks to create the new A-30 daysailer. Artisan president Alec Brainerd has long been in love with the comfort, simplicity, and fine craftsmanship of classic daysailers like the Herreshoff Buzzards Bay 15s, and asked us to meld the timeless qualities of those boats with worthwhile advances like auxiliary power and modern sailing gear.
The A-30 keeps the hand-crafted grace of last century, with a deep, secure cockpit and sleek, low freeboard. We've given the A-30 an easy-to-handle Marconi rig, but all lines still run to the cockpit. She's a bit beamier for more stability, and the wider cockpit easily accommodates an inboard motor under a central "coffee table". Hidden underwater, a shoal-draft fin keel and spade rudder blend great windward performance with shallow-water capability.
Artisan Boatworks is offering the A-30 in either molded fiberglass or modern wood-composite construction.
To read more about the A-30, as well as the other projects underway at Artisan Boatworks, CLICK HERE.
To read an article by Soundings magazine about the A-30 and several other daysailors, CLICK HERE.
To receive more information about the A-30, CLICK HERE.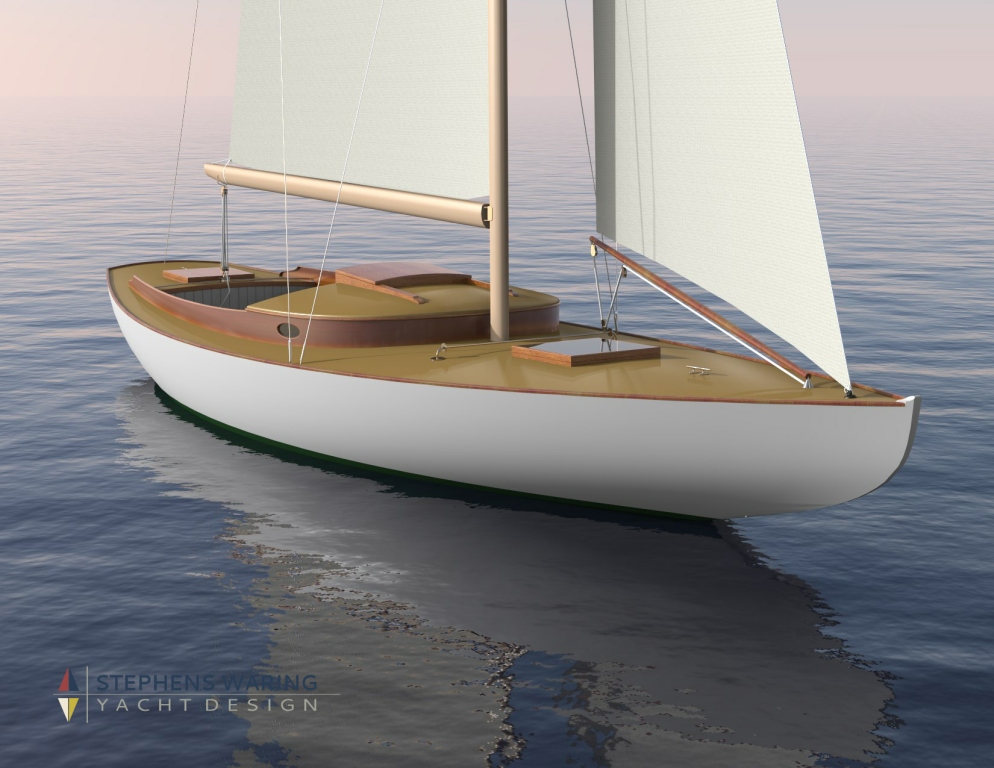 Photos of Refreshing Take on a Classic Daysailing Yacht: The A-30