My Fall Trip to Maine: Down East and Up the Trail
Posted by Tyler Fields
Last Updated
I was pretty excited for my last trip north. My normal route from Boston to Rockland was split up and I drove the more rural areas. The drive took me off Route 1 and onto the back roads of Maine I often skip by without a further thought. Traveling along the coastal roads through village after village, a beautiful pattern emerged. Every 10 or 15 miles the windy road opens onto a little bay or harbor. Each of these little communities seems to require the single-pump gas station and market, one restaurant, and a sleepy antiques shop. The moorings are full of lobster boats, skiffs, and daysailers, and somewhere on the shoreline sits a crumbling outbuilding stacked full of lobster pots and buoys.
When possible, I make a point to travel by the seat of my pants. Making plans, reservations, and timelines tend to slowly drive me nuts. Admittedly, this method of travel can, and has, bit me in the butt numerous times. Still, more often than not, I end up with a great experience that I didn't expect to find.
After the required work was complete, I started to look for a place to spend a night or two. At 6:30 p.m. on a Friday, it quickly became clear my options were limited. Just before I started mentally preparing to spend the night in the cab of my truck, the East Wind Inn in Tenants Harbor saved the day with one remaining room for the weekend. I was greeted at the front desk just after 8 and the friendly staff already knew me by name, my room was ready, and dinner was still being served. Between the small tavern downstairs, incredible breakfasts overlooking the harbor, and strong coffee just outside my room, I was sold.
The weather gods treated me well and I took the opportunity to head to Camden Hills State Park. During my last sail through Camden, I was told of a hike in the park ending with a panoramic view of the harbor and Penobscot Bay. After an hour or so of trekking through the woods, the trail opened up and I could see the colors of fall for miles in all directions. It easily made the view worth the effort. There were 8 or 10 other hikers on the overlook, but I was able to find an empty rock to sit back and enjoy lunch while watching the tall ships move slowly in the light breezes miles and miles away.
Another trip Down East better than the last.
To view a quick video of my adventures, CLICK HERE.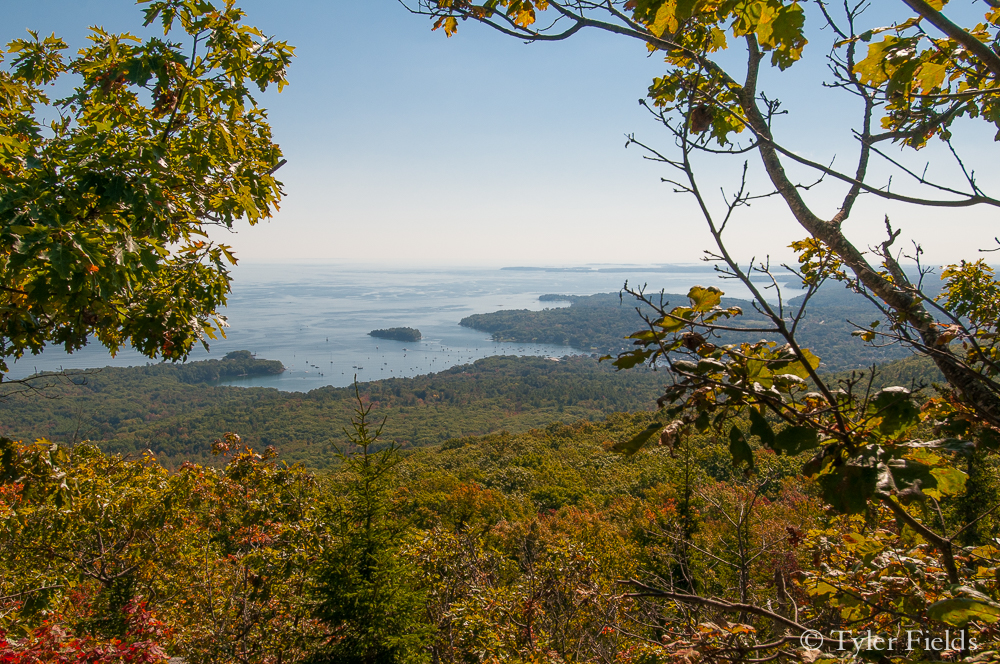 Photos of My Fall Trip to Maine: Down East and Up the Trail