A Midcoast Paddler's Perspective: Camden To Rockport
Posted by Alex Plummer
Kayaking is passion of mine, and being able to paddle around Penobscot Bay is a true blessing. One of my favorite trips runs from Camden Harbor to Rockport Harbor and back, with a few stops in between.
On the way down to Rockport Harbor, I enjoy paddling around Indian Island to swim and enjoy the beautiful scenery of outer Rockport Harbor. There are also a few ledges just off Beauchamp point that offer a great stopover at low tide.
On my way back to Camden, I always make a point to visit Curtis Island and walk the short but stunning path that loops around the island. There are few prettier views than from atop the lighthouse, where one is afforded 360-degree views of Camden Harbor, the Camden Hills, and the vast, island-studded expanse of Penobscot Bay. Curtis Island is owned by the town of Camden and is a wonderful place to spend time in the summer. The short trip back to Laite Beach allows for the opportunity to see some really incredible boats, of all shapes and sizes.
On a recent trip I spotted Cangarda>/em>, which is a personal favorite of mine. Launched in 1901, this 126-foot masterpiece is actually the last remaining steam-powered yacht in the United States, and it commands many a passerby's attention. What fun it is to see all the beautiful boats that come to Penobscot Bay in the summer months!
I still have a few paddles left this year, and while my routes vary greatly, the trip from Camden to Rockport Harbor always stands out. It should take the average kayaker between two and four hours to complete the full loop, depending of course on the tides and the wind, or on any stops you make along the way. Enjoy the paddling!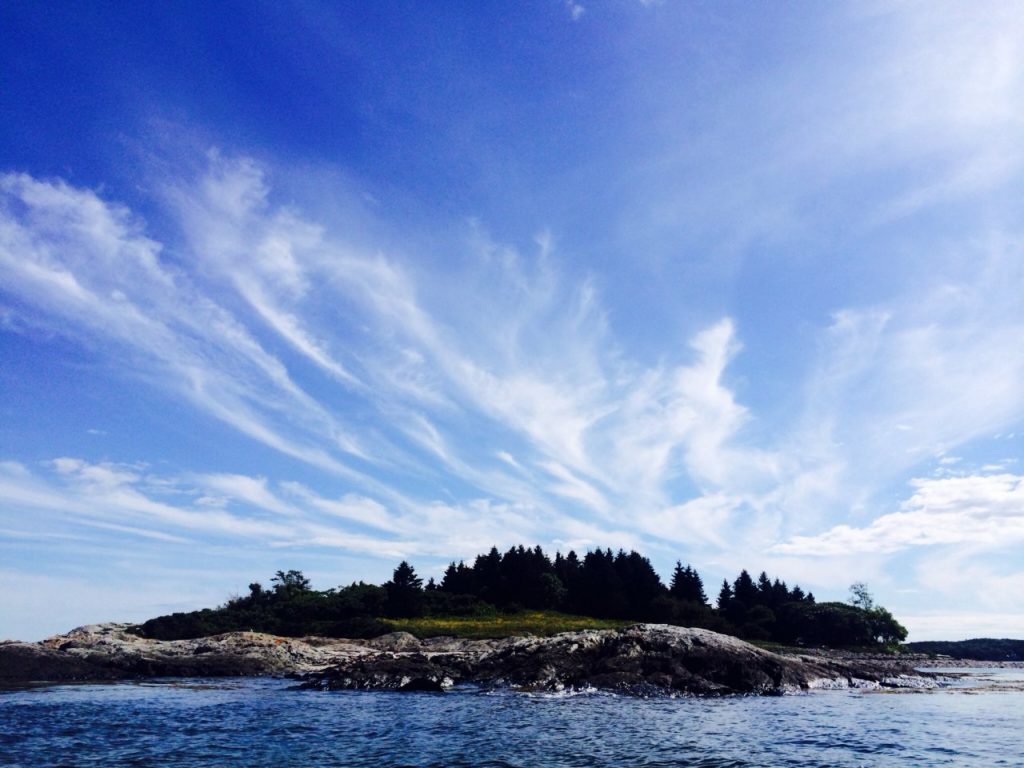 Photos of A Midcoast Paddler's Perspective: Camden To Rockport