It was a beautiful summer day for the 23rd Annual Arey's Pond Cat Gathering on August 15, 2015. It was quite the sight to see more than eighty boats dance across the water with their white sails billowing as they sped across Little Pleasant Bay and Big Pleasant Bay. The annual race included traditional gaff-rigged or wooden boats, with all proceeds going to benefit the Friends of Pleasant Bay, Orleans Pond Coalition, and Friends of Arey's Pond.
Please enjoy these photos, showing all the fun that captains and crews had on this great day. Complete results are posted online at areyspondboatyard.com.
For more information about the Annual Arey's Pond Cat Gathering or Arey's Pond Boat Yard, please contact Tony Davis at 508-255-0994, by email at [email protected], or click here.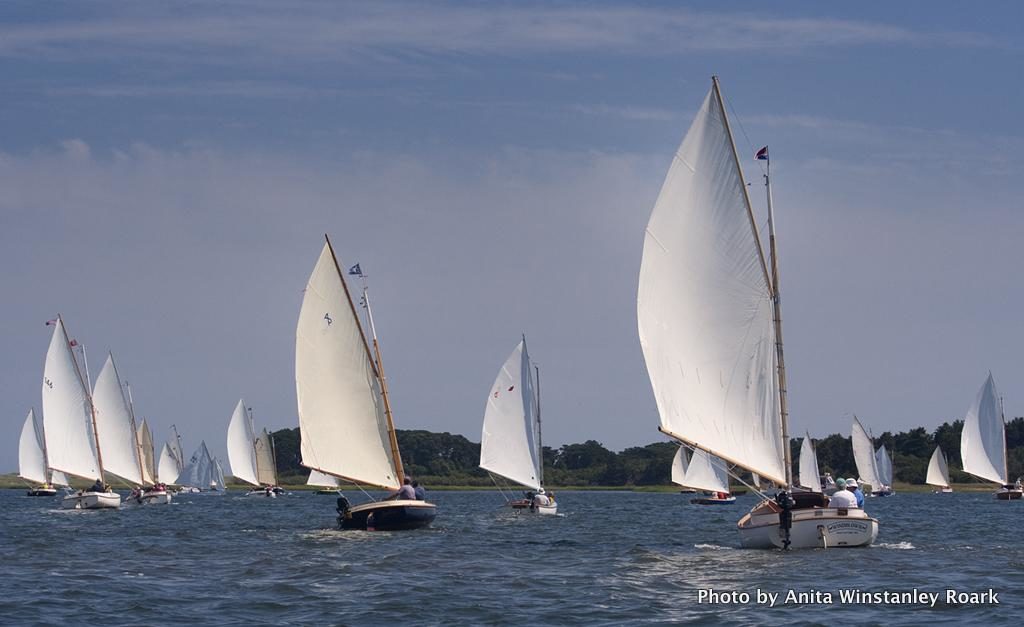 Photos of Classic Sight: Cats Racing on Little Pleasant Bay