SHAW & TENNEY is known for its finely
crafted oars and paddles, but the list of
custom projects is impressive, as well: A 50-
foot 6-inch hollow mast, spars, and bowsprit for a War of
1812 Naval replica; custom-engraved oars for an international
marketing firm's 85 boardrooms; traditional sculls for a sculpture
in Washington, D.C.; oars and boathooks for a Hollywood
movie depicting a heroic Coast Guard rescue; Venetian
gondola oars for Las Vegas and Shanghai; engraved recognition
paddles for the Marine reconnaissance community
(the shaft of one sheaths a sword); teak tabletop and trim for
a Puffin Dinghy; flagpoles, San Francisco whaleboat oars, 500
miniature laser-engraved paddles for a financial services
company's awards program; Adirondack Rowing wherry and
guideboat finish and fit out. The list goes on, and that's work
in just one year!
We also continue our century-old tradition of building
hundreds of paddles, oars, boathooks, masts, and flagpoles,
many laser-engraved. And we've introduced
new walnut and cherry stand-up
surf paddles, expanded our line of signature
paddles to include engravings of famous rivers, established
our first Japanese dealership, and added curly maple
flasks to our lifestyle line.
Since 1858, working from our shop on the banks of the
Penobscot River in Orono, Maine, our craftsmen still employ
time-honored manufacturing traditions that may seem old-world
by today's standards, but are the only way to render
a product worthy of our name, and your trust. Call us about
your next unique project.
SHAW & TENNEY
20 Water Street
Orono, ME 04473 • 207-866-4867
[email protected]
www.shawandtenney.comExcerpted from Boats of the Year 2016. Click here to read more stories from the latest edition.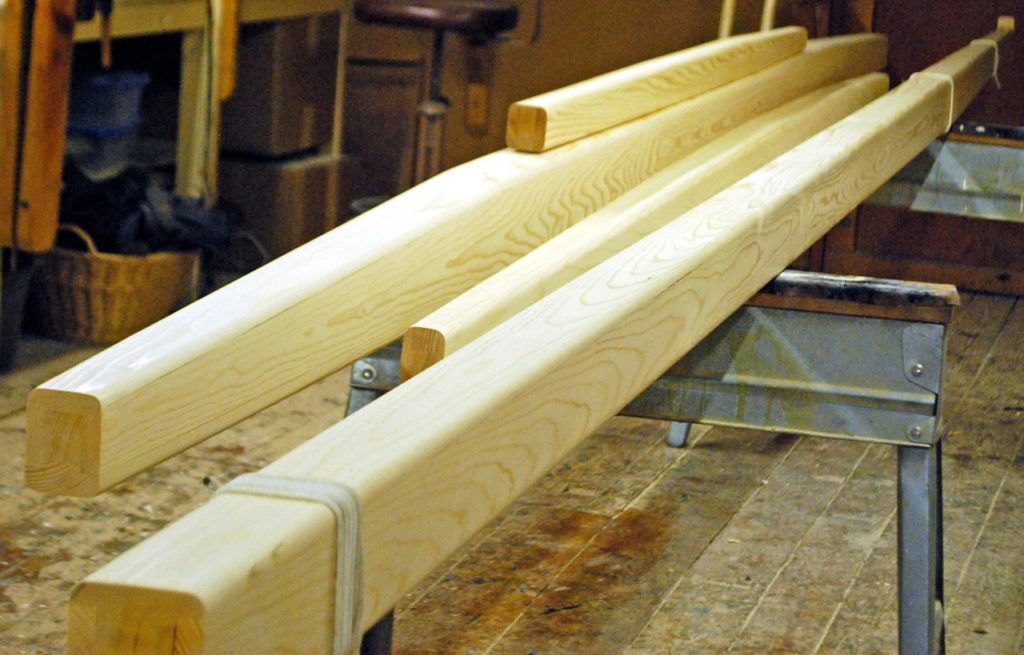 Photos of Custom Craftsmanship, from Traditional to Unique