MARINE INTERIOR DESIGN is a highly customized field,
demanding close attention to client needs as well as
specialized materials and techniques.
The owners of a Sabre yacht, Angelfish, for example,
love to sleep with their black Lab. So Onboard Interiors built
a master V-berth mattress arrangement, with memory topper
and supplemented by side cushions specially cut to fit
the hull's complex curve that provided plenty of sleeping
room for both pet and owners. A caramel color scheme
complements the yacht's gorgeous woodwork.
These days, interior design is informed by sheer variety.
"Our boats become our floating homes. They are our
beach houses in a sense," said Krisha Plauché, who has been
managing Onboard Interiors' office in Marblehead, Massachusetts,
since 2002. She has spent many years researching
and sourcing from around the world an extensive library of
fabrics, furnishings, and accessories specifically suited to the
marine environment. She also researches trends in marine
and residential design, and visits regional design centers for
on-trend fabrics. Her resume includes celebrity yachts,
superyachts, a historical J-Class yacht, and what was previously
the world's largest privately owned sailing yacht.
Numerous awards include the National Marine
Fabricators Association's Outstanding Achievement Award and
Award of Excellence. Having logged several thousand hours
offshore racing, cruising, fishing, and delivering yachts,
Plauché delivers direct knowledge to provide clients with a
wonderful experience onboard their vessels.
ONBOARD INTERIORS LLC
Little Harbor Offices
40 Doaks Lane, Marblehead, MA 01945
978-335-8253
[email protected]
onboardinteriors.comExcerpted from Boats of the Year 2016. Click here to read more stories from the latest edition.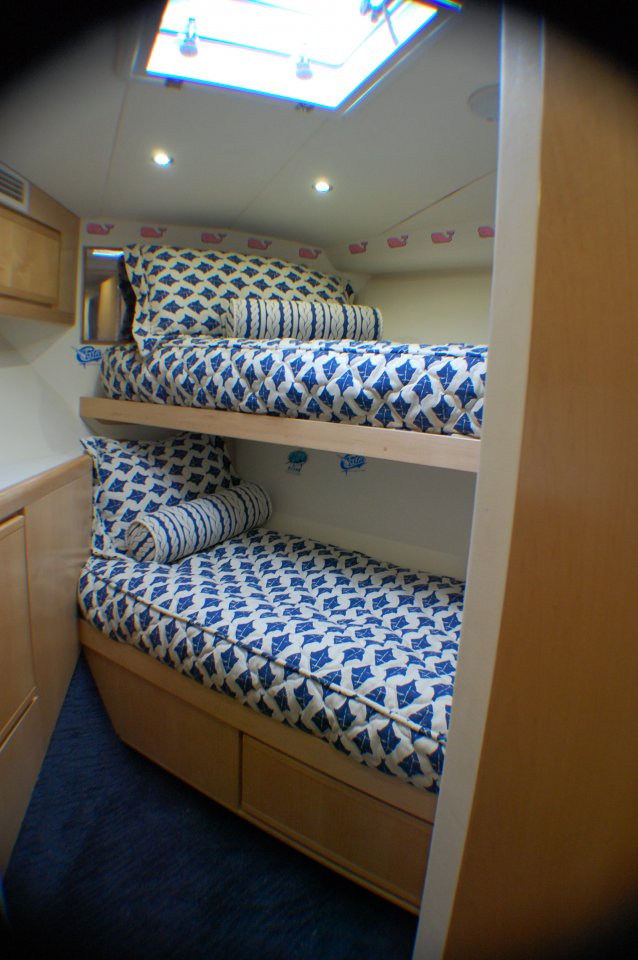 Photos of Designing Yacht Interiors for Beauty and Durability