SEVERAL TIMES LAST SUMMER, a young Navy man and
his wife traveled to Portland, Maine, from Portsmouth,
New Hampshire, specifically to rent a Foggcraft 27 and
enjoy warm, sunny weekends cruising on Casco Bay. Sometimes
they stopped at Peaks Island to buy oysters.
"They loved the boat," said Eben Fogg. "They said it was
the best-running boat they've ever been in."
It rained for an hour on one trip, but even that was fun.
"They sheltered under the bimini, enjoyed their oysters,
then went on their merry way," Fogg recalled.
The Foggcraft 27—a sleek, elegant, and tough aluminum
cruiser—is the latest model in a line that includes
the Foggcraft 26 and 28. An original by Fogg's Boatworks
founder Dennis Fogg, the Foggcraft is a classic design that
uses modern materials to deliver a smooth ride. Compared
to a fiberglass or wooden boat, aluminum is minimal maintenance—
and with their skilled craftsmanship most people
have no idea their boats are made from 1/4-inch welded
aluminum. Injected closed-cell foam dampens sound and
makes the boat nearly unsinkable.
Looks, safety, and hassle-free outings are what folks love
about the rental fleet, including the 27 and two 26s, which are
available at the company's dock space in downtown Portland.
"People come from all over the country to rent our boats,"
said Fogg. "We have many repeat customers. And we get
great feedback."
FOGG'S BOATWORKS
230 Cumberland Road, North Yarmouth, ME 04097
207-829-6373
[email protected]
www.foggsboatwork.com
Excerpted from Boats of the Year 2016. Click here to read more stories from the latest edition.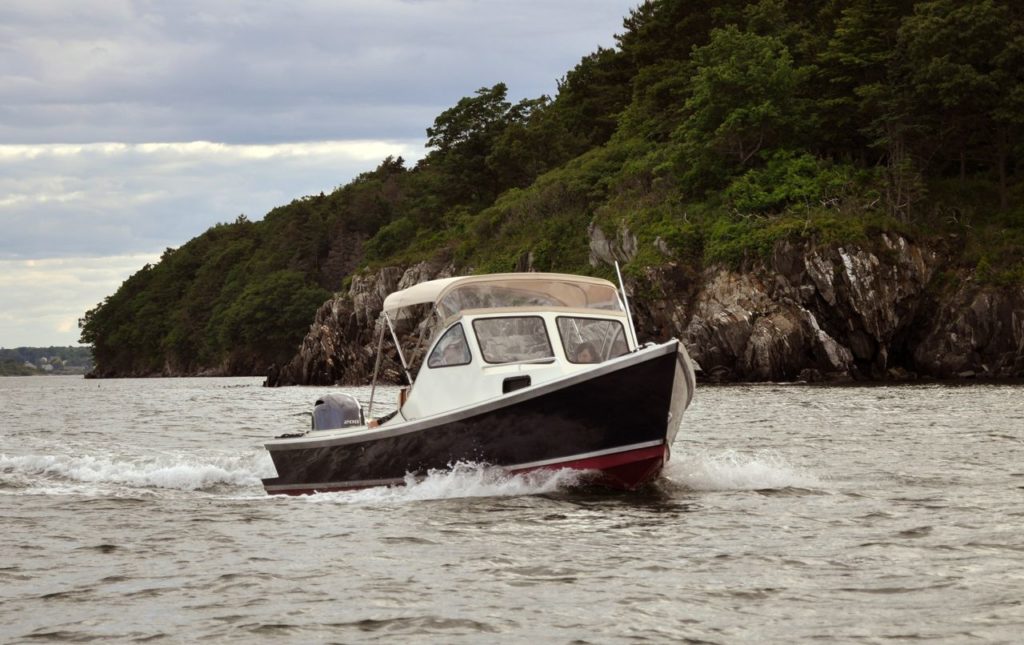 Photos of Foggcrafts Offer Smooth, Hassle-Free Outings