THE ANNUAL NEWPORT International Boat Show never
fails to put its thousands of attendees and exhibitors in
an upbeat mood.
What could be better than a long weekend in September,
strolling 13 acres along Newport, Rhode Island's
famed waterfront to view the latest powerboats and sailboats
from around the world, as well as hundreds of
marine products and services—all intertwined with visits
to world-class dining establishments and trendy boutiques
in this historic town?
Founded in 1970, the festive show is a perfect celebration. The
harbor is filled with happy boaters enjoying
the last burst of summer. Fresh lobster rolls and cold
beer are a huge hit, as are other highlights, such as
"Confident Captain/At The Helm," offering powerboat and
sailboat lessons; and the acclaimed "Newport For New Products"
program—featuring the U.S. debut of new boats and
products.
This year's Newport International Boat Show will feature all this and
more. For the schedule, please visit www.newportboatshow.com.
"It's just the perfect destination for celebrating the fall
season in style," said organizer Nancy Piffard.
NEWPORT INTERNATIONAL BOAT SHOW
250 Thames St, P. O Box 698
Newport, RI 02840
401-846-1115
[email protected]
www.newportboatshow.com
Excerpted from Boats of the Year 2016. Click here to read more stories from the latest edition.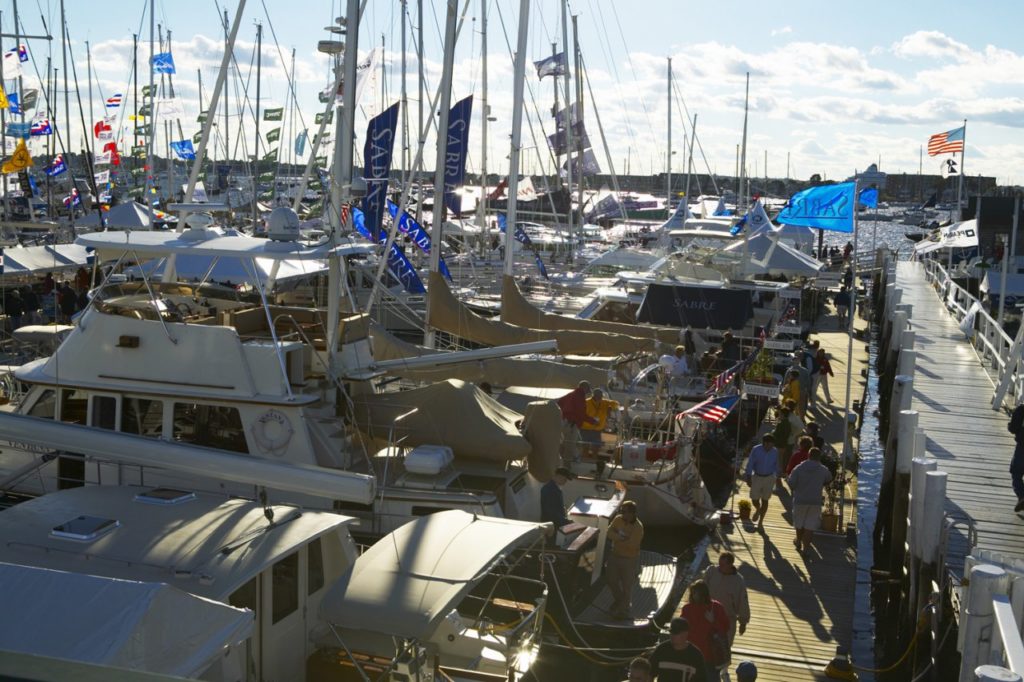 Photos of Newport Boat Show Highlights "Best In The Biz"