SINCE ITS FOUNDING, Northeast Boat has been
working nonstop building, restoring,
selling, and finishing classic wooden
boats.
Among their projects, owner Josh Howard and
his crew restored a Chris-Craft runabout
and four Herreshoff 121⁄2s, and are working on a fifth. They
transformed a wooden lobsterboat into a lobsteryacht and
repaired a Jimmy Steele peapod that was damaged in a storm.
Howard also bought a second property, built a new
shop, and opened Northeast Marine Services, where the
crew is building a 38-foot fiberglass sailboat, performing
several new Awlgrip jobs, and replacing a new teak deck on
a smaller powerboat.
And that's not even counting all the team's many travels
to work on restorations at other yards along the East Coast.
Annually, for example, they perform maintenance on
Adventure II, South Carolina's 17th century reproduction sailing
vessel. They store and maintain 40-plus classic wooden
boats annually. Projects currently on the docket mean the
shop is booked for the next two years.
"We're proud that we've expanded
quickly and travel as a group to
address different projects, in different
places," said Howard. "The most amazing
thing is not any one project, but
the people who work for me. I'm
thankful for everyone in the local marine industry, from the
guy who owns the barge, to the crane operator, to other
local boatyards, to the truck driver who moves our boats, to
the harbormasters who help us with our needs, to our great
customers. As a small business, we're all interdependent on
each other, and I'm grateful for the wonderful relationships
that develop."
NORTHEAST BOAT
845 Atlantic Highway
Northport, ME 04849
207-322-7014
[email protected] from Boats of the Year 2016. Click here to read more stories from the latest edition.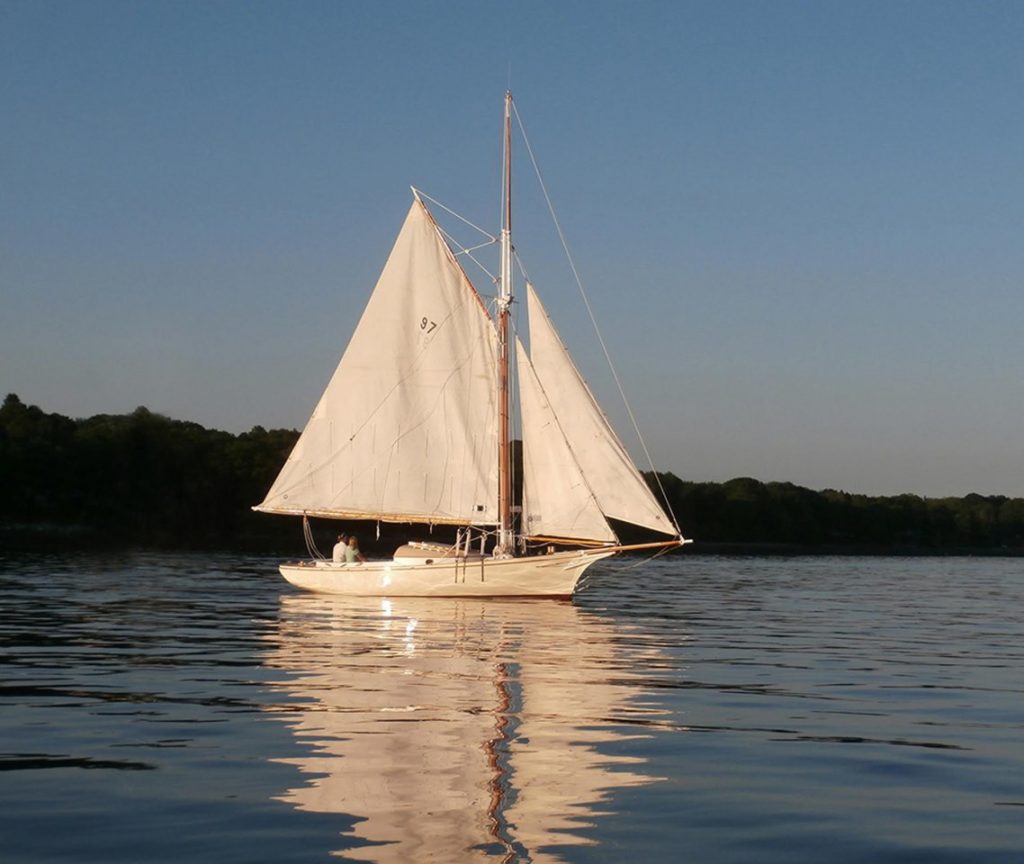 Photos of Restoration Experts Find Projects Near and Far