WHEN DAVID CARRARO, a star of the National Geographic
Channel reality show "Wicked Tuna," was
looking for a new boat to replace his Duffy 38, he turned to
Captain Stewart Workman at SW Boatworks.
Workman and his crew launched Carraro's Calvin Beal
44, named Tuna.com—and Carraro was
wicked happy. Carraro also uses the boat for his successful
fishing charter business out of Gloucester, Massachusetts.
Workman acquired the Beal molds, which are iconic
among downeast fishermen, in 2008 and has had a hit on
his hands ever since. The shallow-draft skeg hulls ranging in
length from 30 feet to 44 feet are wider than many others of
similar lengths. These boats are known for stability, easy sailing,
good looks, and spaciousness. Workman later acquired
molds from the popular Young Brothers shop. Today, he's booked two years out, producing 12 to 15 vessels annually.
Carraro was seeking a stable work platform with plenty
of deck and wheelhouse space; for him, the 17.6-foot width
to 44-foot length ratio was perfect.
"Wicked Tuna" portrays Gloucester, Massachusetts, fishermen
who use rod-and-reels to catch giant bluefin tuna. The
frills-free, commercial-grade Tuna.com has all the features
that Carraro needs for his multi-day commercial fishing trips
and his charter business: cutting-edge technology, fish hold,
fresh-bait well, tackle station, galley, plenty of seating,
berths, and lockers—all propelled by a 1,000-horsepower
Caterpillar engine.
SW BOATWORKS
358 Douglas Hwy., Lamoine, ME 04605
207-667-7427
[email protected]
www.swboatworks.comExcerpted from Boats of the Year 2016. Click here to read more stories from the latest edition.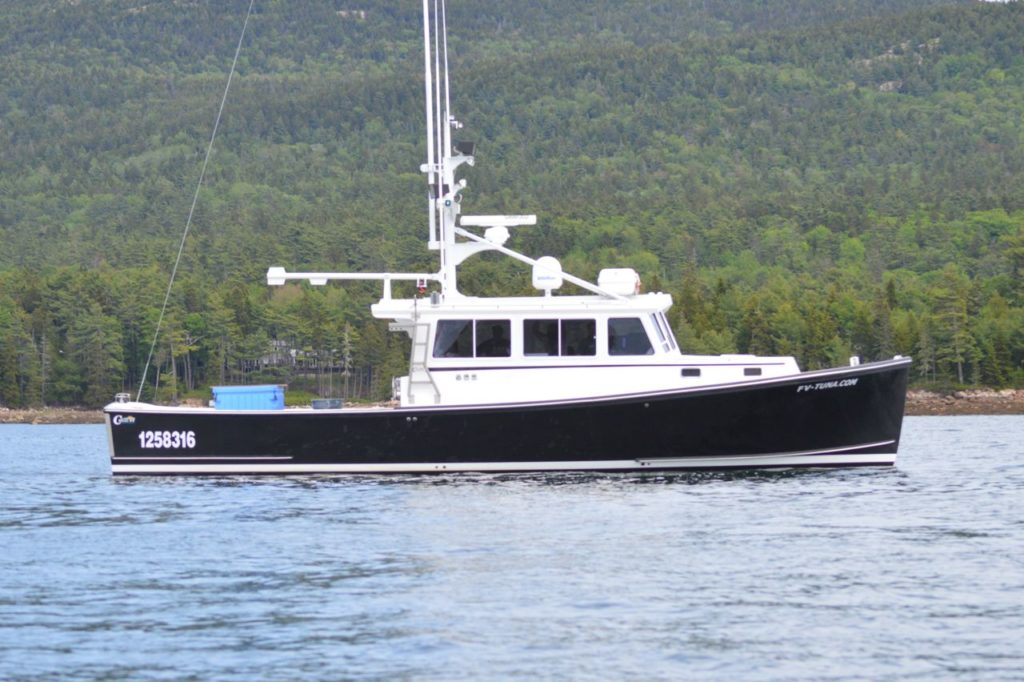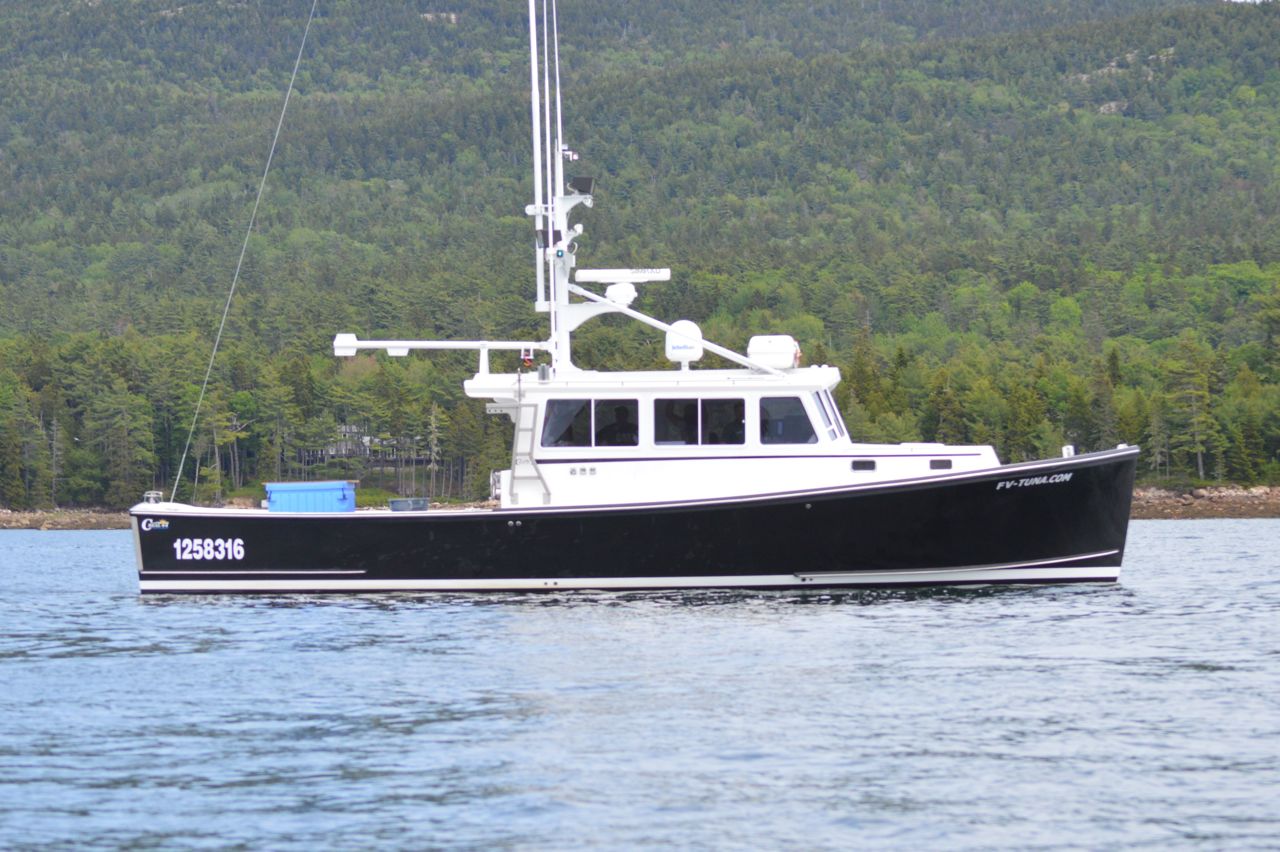 Photos of A Wicked Good Boat For Tuna-Fishing Star