YACHTING SOLUTIONS had the pleasure of completing
a "Resto-Mod" for a client who had a strong attachment
to his 1963 Bertram 31, but wanted to update her appearance
and systems.
The term "Resto-Mod" comes from the hotrod industry
and the concept of customizing a classic car, such as a 1968
Mustang, with new systems and cool customized interior
and paint to get a unique ride. The same concept works
with boats.
A yacht blending classic style with new improvements,
customization, and technology offers a client something
more special than a mere production boat. In this case, the
Bertram was old and tired. We stripped the boat down to
its bare hull and deck and created a hotrod with a trendy
day boat interior. New features include varnished teak and
painted surfaces below, bare teak decks, custom-built
upholstered settees, rear-facing chaise lounges, a step-down
galley forward, and under-foredeck gloss-teak head
space. The aft bulkhead was replaced with drop-down curtains
that separate the cockpit from the interior—raising
the curtains creates an alfresco interior.
At Yachting Solutions, our background is in the megayacht
industry. We help yachting enthusiasts connect on a
personal level to the way they want to live on the water. The
Resto-Mod concept is a perfect example of our philosophy.
In a world of mass production boats, we can fulfill your
unique vision, turning old classics into showstoppers that
stand out from the crowd.
YACHTING SOLUTIONS
229 Commercial St., Rockport, ME 04856
207-236-8100
[email protected]
yachtingsolutions.comExcerpted from Boats of the Year 2016. Click here to read more stories from the latest edition.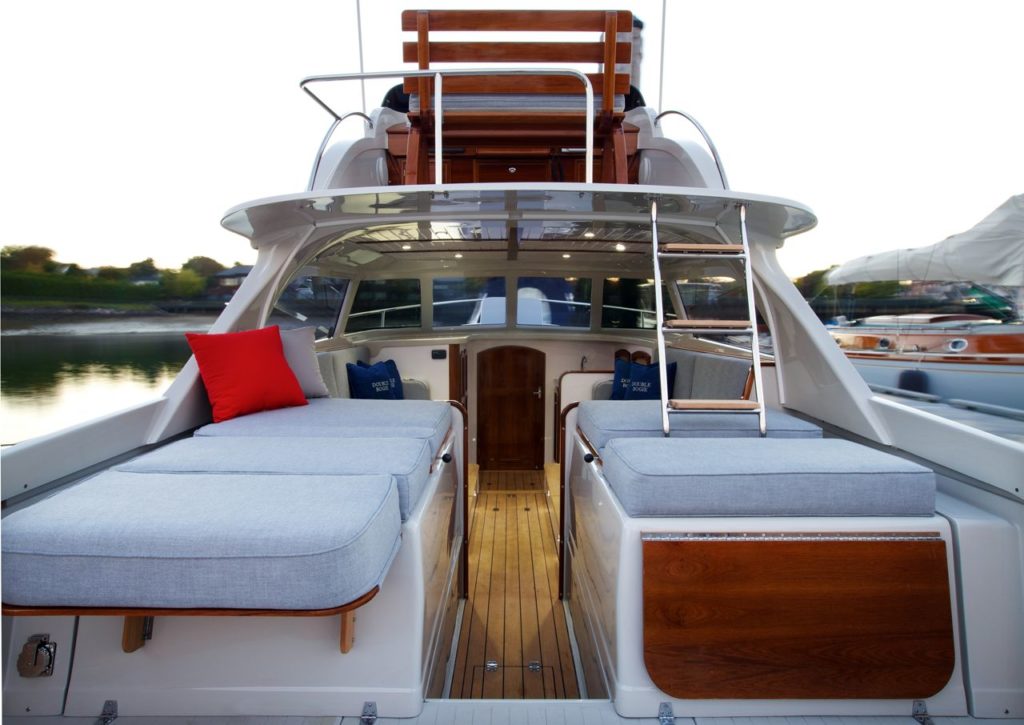 Photos of Restoring and Modernizing a Classic Bertram