Hōkūle'a | A Legacy of Voyaging
Posted by Tyler Fields
Last Updated
I have met few people as passionate about their mission as the crew of Hōkūleʻa, a traditional Polynesian sailing canoe crossing the globe promoting environmental responsibility. I was able to catch up with Hōkūleʻa during a stopover in Woods Hole, MA, and step onboard for a quick look at this incredible vessel.
Hōkūleʻa (the name means Star of Gladness) was originally launched in 1975 with the purpose of revitalizing the long history of Polynesian exploration and proud traditions of the Hawaiian people. Beginning in the 1970s, Hōkūleʻa sailed expeditions from Hawaii to the islands of Tahiti, Aotearoa and Rapa Nui. During these first years, a new generation of sailors were able to learn the methods of navigation used by their ancestors 2000 years earlier, skills nearly lost to time. Ancient navigators sailed throughout the Pacific with no modern tools, but with only the stars, wind and waves to steer by. Voyages covering thousands of miles were made safely long before the help of charts, the compass or GPS plotters.
By the early 2000s, Hōkūleʻa had sailed six major voyages totaling more than 140,000 miles; inspiring both the construction of other traditional craft and the rejuvenation of pride throughout the islands of the Pacific. Starting in 2013, Hōkūleʻa and the Polynesian Voyaging Society began expanding their expedition by sailing around the globe to share their philosophy of Mālama Honua. Translated from the Hawaiian language, Mālama Honua means, "to care for our island Earth." The Hōkūleʻa and crew are covering 60,000 miles and visiting 100 ports in 27 nations to both share and learn ways to save our planet's limited resources for generations to come.
Hōkūleʻa is continuing the journey North through the end of July before heading South again. Their voyage is nearing completion as the crew sails down the East coast, through the Panama canal and back across the Pacific to Hawaii.
Take the time to visit the Hōkūleʻa voyage website and try to visit during a stopover. Meet the crew, explore the canoe and learn a bit about the work they are so passionate about.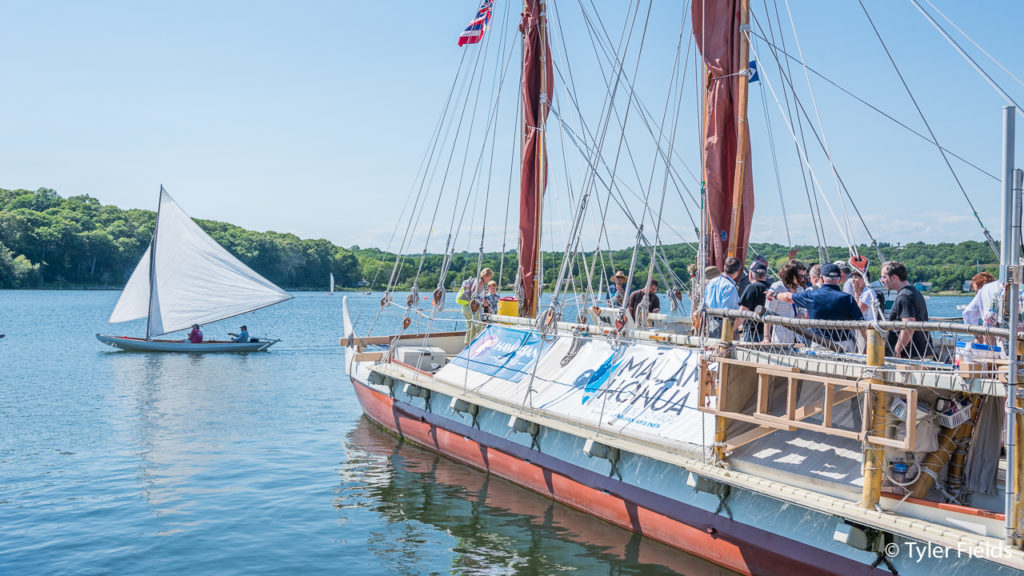 Photos of Hōkūle'a | A Legacy of Voyaging