10/06/16 – Projected Path and Timeline of Hurricane Matthew
Posted by US Harbors
Last Updated
Slow-moving and dangerous Hurricane Matthew is expected to make landfall along the middle of the east coast of Florida in the early hours of the morning on Friday, October 7.
Matthew, currently a Category 3 hurricane, remains a very dangerous hurricane and is expected to create high storm surges between 6-10 feet. An estimated foot or more of rain is likely, creating life-threatening conditions and flash floods.
Some of the strongest winds and most damaging surge will be generated by the storm's, eyewall, and hurricane conditions on land will be prevalent, even if the center is located 20-30 miles off shore.
Coastal communities along the southeastern United States – from Florida to Georgia and the Carolinas will be most affected. Residents should communicate with local authorities and heed evacuation orders.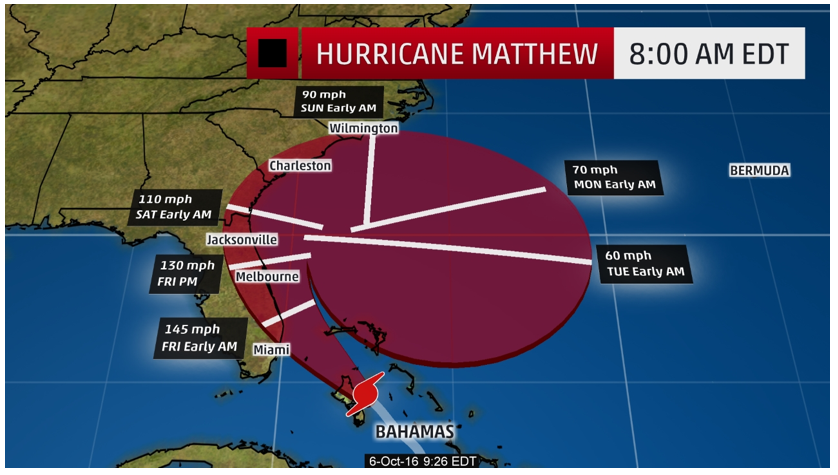 Photos of 10/06/16 – Projected Path and Timeline of Hurricane Matthew