MAYFLOWER II: The restoration of an historic icon
Posted by Tyler Fields
The MAYFLOWER II was towed by the tug JAGUAR from her berth in Plymouth, MA to the Mystic Seaport Museum earlier this week. The tall ship is a replication of the original MAYFLOWER that carried Pilgrims to the continent in 1620. MAYFLOWER II was built by Upham Shipyard in Devon, England and made made the Atlantic crossing under sail in 1957. The historically accurate MAYFLOWER II now serves as a featured exhibit at the Plimoth Plantation in Plymouth, MA.
While this is not the first time MAYFLOWER II has made the passage to Mystic, this year marks the beginning of a estimated 2 ½ year restoration to be completed in partnership between the Plimoth Plantation and the Henry P. duPont Preservation Shipyard at the Seasport Musuem. This shipyard period will be more substantial than the seasonal maintenance she has received in recent years as the time has come to tackle major projects to ensure preservation of the historic ship.
The restoration is projected to be completed in time for the 400th anniversary of the 1620 voyage of the original MAYFLOWER and the celebrations planned by Plimoth Plantation.
The MAYFLOWER II still needs funding assistance to cross the finish line. A Kickstarter campaign has been established and donations of more than $75,000 have already been pledged. For more information or to help reach their funding goal of $250,000, visit the links below!
https://www.kickstarter.com/projects/1982444488/float-the-boat-save-mayf…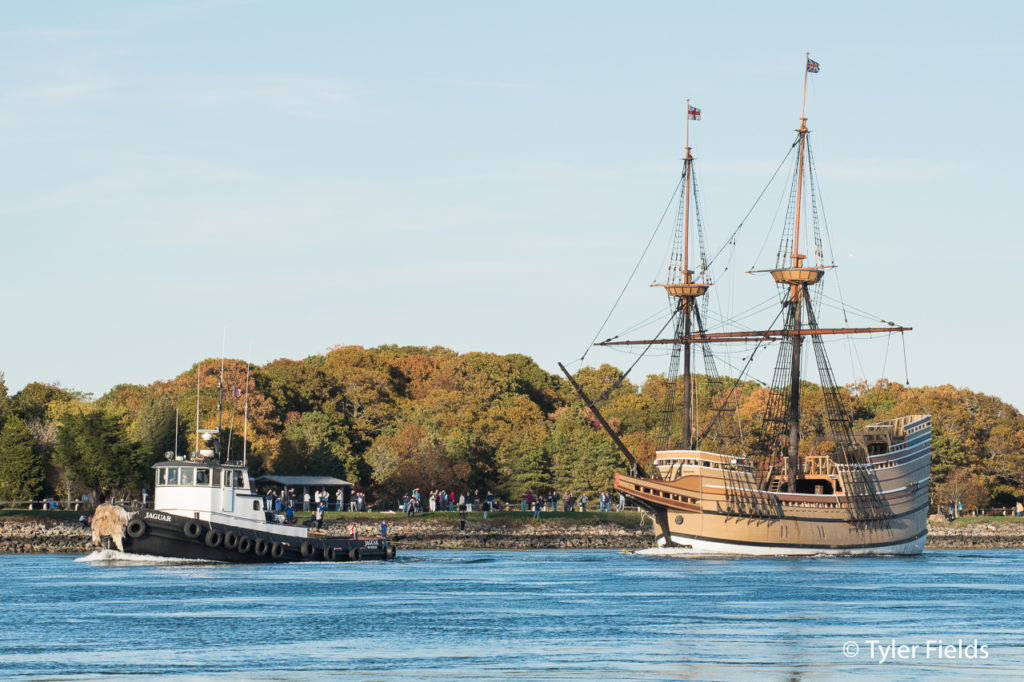 Photos of MAYFLOWER II: The restoration of an historic icon