If not for the soft hoarse clucks of a few nearby Eider ducks, there would be complete silence on Buckle Harbor.
The elements of Buckle Island are shells, tree bark and wood, conifer needles and cones, moss, etc.
Trail description: Mossy gates, crusty lichen, delightful dead ends.
A faint human touch on the Island is gentle, whimsical and non-abusive.
(Buckle Island is located off the Northwest side of Swans Island).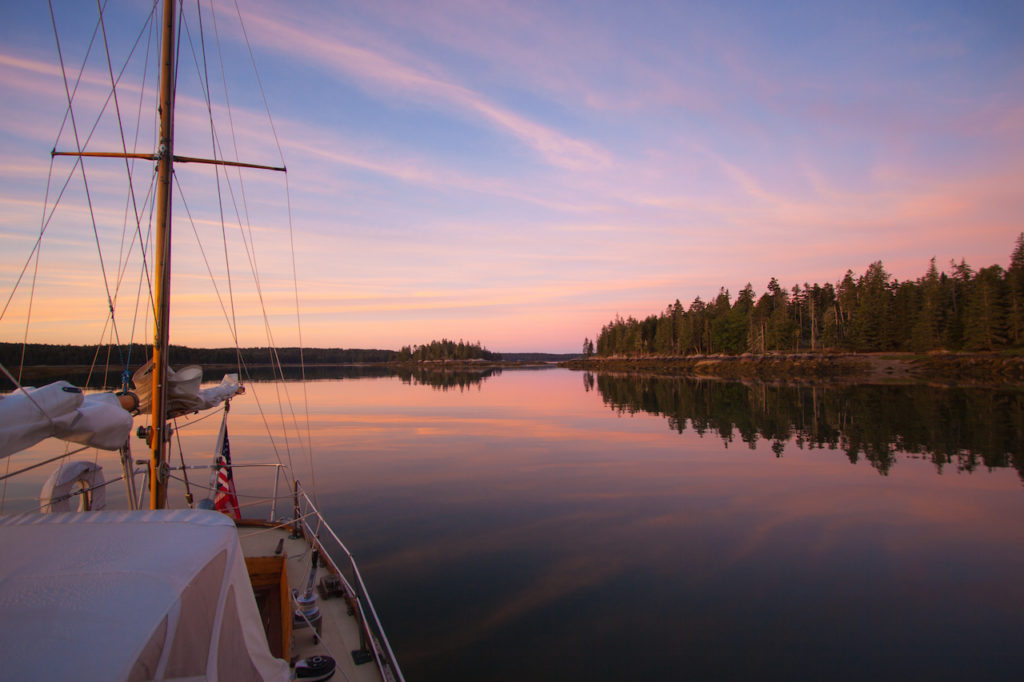 Photos of 5:45 AM: Escape to Buckle Island.