At the heart of the historic City of New Bedford you'll find the New Bedford Whaling Museum, bordered by cobblestone streets, and just steps from the working waterfront. This outstanding cultural gem tells the story of human interaction with whales through time and explores the history of the "City that lit the world." Once the center of the Yankee whaling industry, New Bedford is now one of America's busiest fishing ports – its annual catch is the largest in the country in terms of value. The City has historic and contemporary ties to countries across the globe, due in large measure to 18th and 19th whaling. Although whaling has been illegal in this country since 1972, with the exception of Aboriginal Subsistance Whaling, an understanding of the industry, whale ecology and modern conservation efforts provides an authentic connection with the past and present.
A cornerstone of the New Bedford Whaling National Historical Park, the Whaling Museum is the most comprehensive museum of its kind in the world. Twenty-three galleries feature five whale skeletons (none were hunted – they were struck by ships or died of natural causes); the world's largest ship model – a half-scale version of the whaling ship LAGODA; outstanding collections of fine and decorative art, artifacts and scrimshaw; and the William M. Wood Casa Dos Botes Discovery Center where families explore and learn together. This summer, exhibitions include "Power, Performance and Speed in 20th Century Yacht Design: C. Raymond Hunt and W. Starling Burgess," and "Famine, Friends and Fenians," which explores New Bedford's curious ties to Irish and Irish American history. In fall of 2017, watch for "Whales Today."
Beginning in spring 2017, your admission ticket includes access to the historic Mariners' Home and Seamen's Bethel, made famous in Herman Melville's novel "Moby-Dick." If you're in the area in January, check out the Museum's annual 25-hour Moby-Dick Marathon.
Most galleries offer hands-on interactives and some have digitally enhanced experiences, including augmented reality in the Bourne Building, which houses the Lagoda. Guided tours are offered. Check the Museum's website for details.
The Museum is surrounded by cultural attractions and amenities, including great restaurants. Scallops are a specialty of the region and Portuguese cuisine features prominently on many menus. (The whaling industry brought many generations of people to New Bedford from the Azores.)
Allow two to three hours for a good visit.
508.997.0046 www.whalingmuseum.org
HOURS:
January through March
Tuesday – Saturday 9 am – 4 pm
Sunday 11 am – 4 pm
Select Galleries open until 8 pm every second Thursday of the month*
April through December
Daily 9 am – 5 pm
Select Galleries open until 8 pm every second Thursday of the month*
Open holiday Mondays, closed Thanksgiving, Christmas and New Year's Day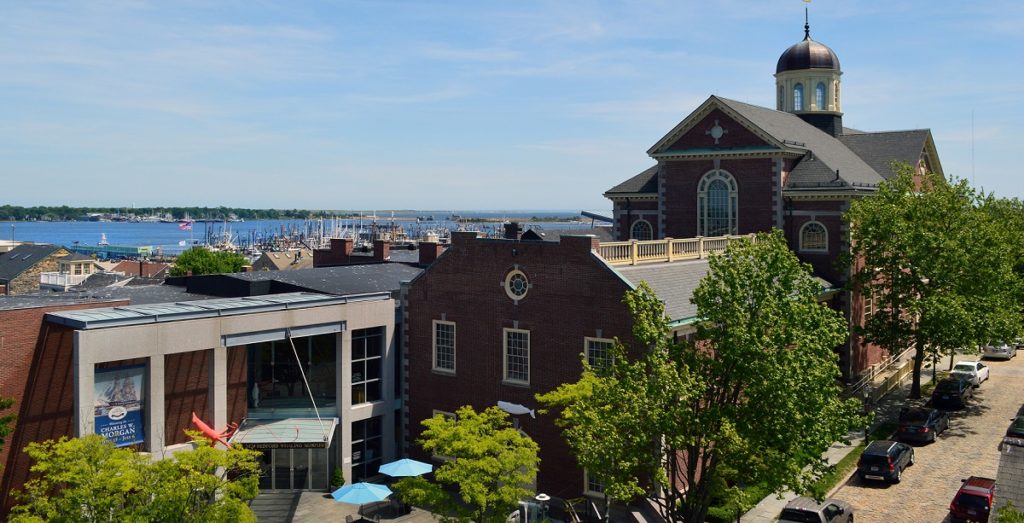 Photos of New Bedford Whaling Museum welcomes you!