Maine Boats, Homes & Harbors Show – Small Boat Love-In Loves the Corson
Posted by MBHH Show
Last Updated
The 2017 Maine Boats, Homes and Harbors Show has announced a theme for the first annual Small Boat Love-In to be held during the show (August 11-13 in Rockland, Maine). The groovy gathering will celebrate the large joys of all small boats, and especially of one of Maine's most iconic, the Corson.
Corsons were built in Madison, Maine, from 1955 through the early 1990s. These rugged family runabouts were some of the earliest boats in the country to be built of what was then a newfangled material: fiberglass. They originally cost about $1,000, weighed less than 1,000 pounds, and, being glass, never wore out. More than 10,000 were built, and they went on to (arguably) give more families more powerboat fun on the water over more years than any other Maine-built brand.
"Some now are collectors' items, some now are hard-used workboats," said John K. Hanson, Jr., producer of the Maine Boats, Homes & Harbors Show (and Corson owner). "We'll welcome them all, as well as other well-loved small boat members of the family. We expect to have Boston Whalers, sailing peapods, iceboats, center consoles, and a steam paddle wheeler on display. Maybe there'll even be a hydroplane."
Tickets to the show are $15 per adult, good all weekend. Folks can get into the show free by trailering their favorite small boat to the event. All they have to do is pre-register (http://www.maineboats.com/boatshow/small-boat-love-in), load the trailer, and come to Rockland for the weekend to show off their beloved boat.
To learn more about the Corson Runabout's impact on boating in the state of Maine, read a story by Ken Textor that ran in the June 2017 issue on http://www.maineboats.com/print/issue-146/classic-maine-plastic.
The WCSH-TV show "Bill Green's Maine" recently featured Publisher John K. Hanson and his vintage Corson. http://www.wcsh6.com/entertainment/television/bill-greens-maine/maine-bu…
The Small Boat Love-In is sponsored by Hewes & Company and
http://www.usharbors.com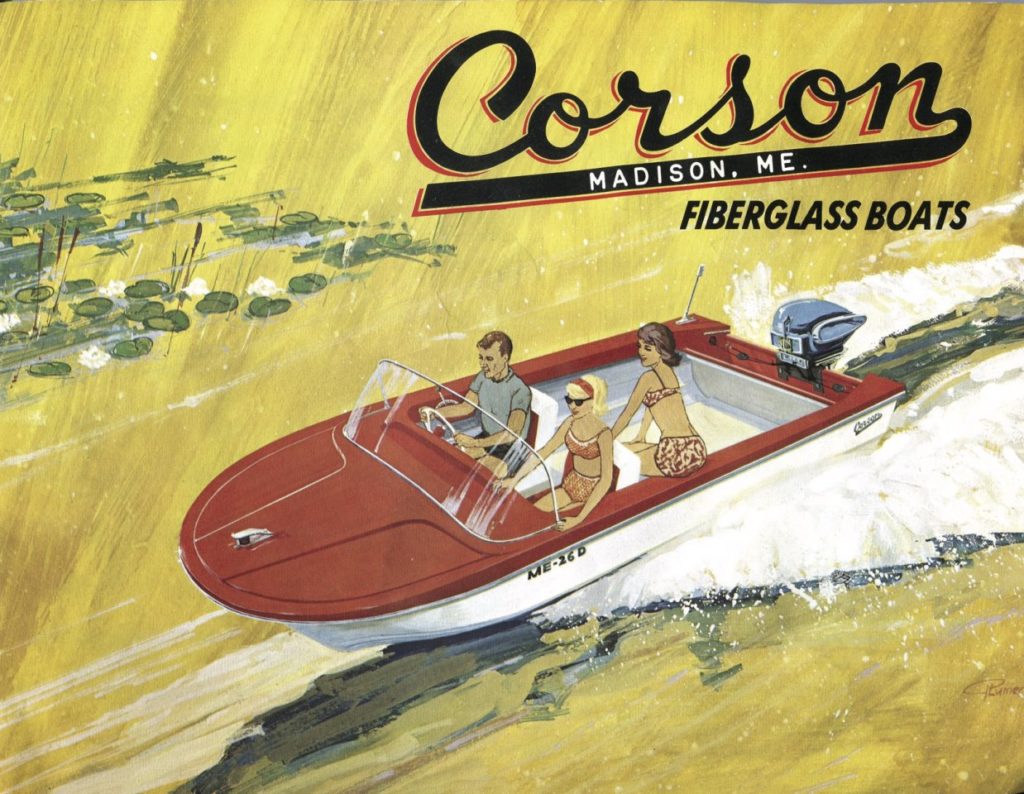 Photos of Maine Boats, Homes & Harbors Show – Small Boat Love-In Loves the Corson