Rockland Show to Again Feature Fine Maine-Made Products
Posted by MBHH Show
Last Updated
Maine is the least densely populated state in New England, which often makes it feel like one big community. Our state is also fortunate to host an abundance of artisans who produce high-quality, creative products. The Maine Made Program, founded by the Maine Department of Economic and Community Development, fosters this sense of community among hundreds of the state's finest craftspeople. Together they share a common label: Maine Made – America's Best. This special identity makes the quality of the products easily recognizable and distinctive.
The Maine Boats, Homes & Harbors Show is excited to again have Maine Made as a sponsor of the show; a variety of the program's members will be participating. Products featured will be as diverse as Shaker boxes, smartphone docking stations, fine woolens and weavings, jewelry, food delicacies, glass art, pottery, garden products, furniture, and more. Best of all, the creators will be right there on-site at the show to talk to about what they do.
Come see these exceptional goods and meet the makers at the 15th annual Maine Boats, Homes & Harbors Show, August 11-13, 2017 on the waterfront in Rockland.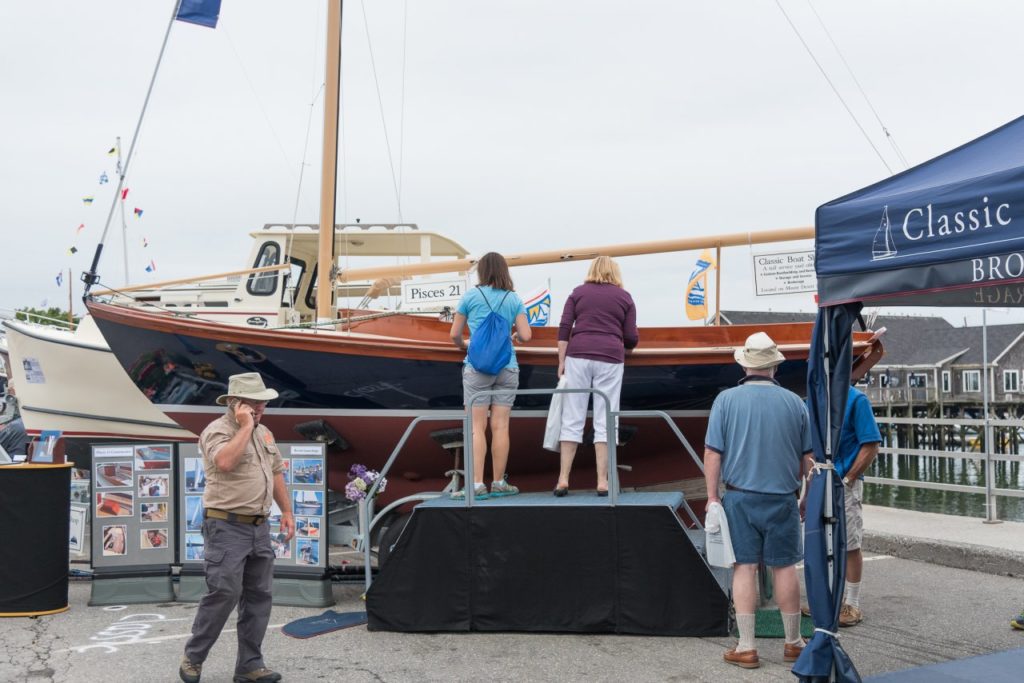 Photos of Rockland Show to Again Feature Fine Maine-Made Products