News and Events from the Lowcountry Maritime Society
Posted by US Harbors
Last Updated
Our Biggest Boat Launch Yet!
We launched 18 beautiful wooden skiffs into the Ashley River.
100 students joined in on the fun this year! 250 friends and family came to witness 1 beautiful scene!

The Spring Boat Launch is the final and ultimate test of all of our students' hard work and the final event of the school year for most of our partner schools. We have been overwhelmed with the positive feedback we have received from our students, parents and teachers. Thank you all for another great school year! We can't wait to get back into school in the fall!

Upcoming Events!
Build Your Own Kayak

We are excited to be partnering with the Wooden Boat School and Chesapeake Light Craft to host a Build Your Own Kayak class here on our campus in the Old Village of Mount Pleasant. Over the course of a week, 7 participants will build 7 kayaks that they can bring home with them at the end of the class! If you are in the area, please don't hesitate to come by and take a look as the boats take shape!

Sullivan's Island Maritime Expo and Family Boat Building

If you missed the chance to sign up for our Build Your Own Kayak class, you still have time to sign up for Family Boat Building, which will be held June 8th and 9th in conjunction with the Sullivan's Island Maritime Expo (June 9th). This Family Boat Building, we will be guiding families through the process of building their very own 12ft wooden skiff! By mid-day Saturday, families will have a finished product they can bring home with them.
Click here to sign up for Family Boat Building.
The Lowcountry Maritime Society is a 501(c)(3) non-profit organization and we'd greatly appreciate your support! If you love what we do and want to support us, you can CLICK HERE to donate to the Lowcountry Maritime Society!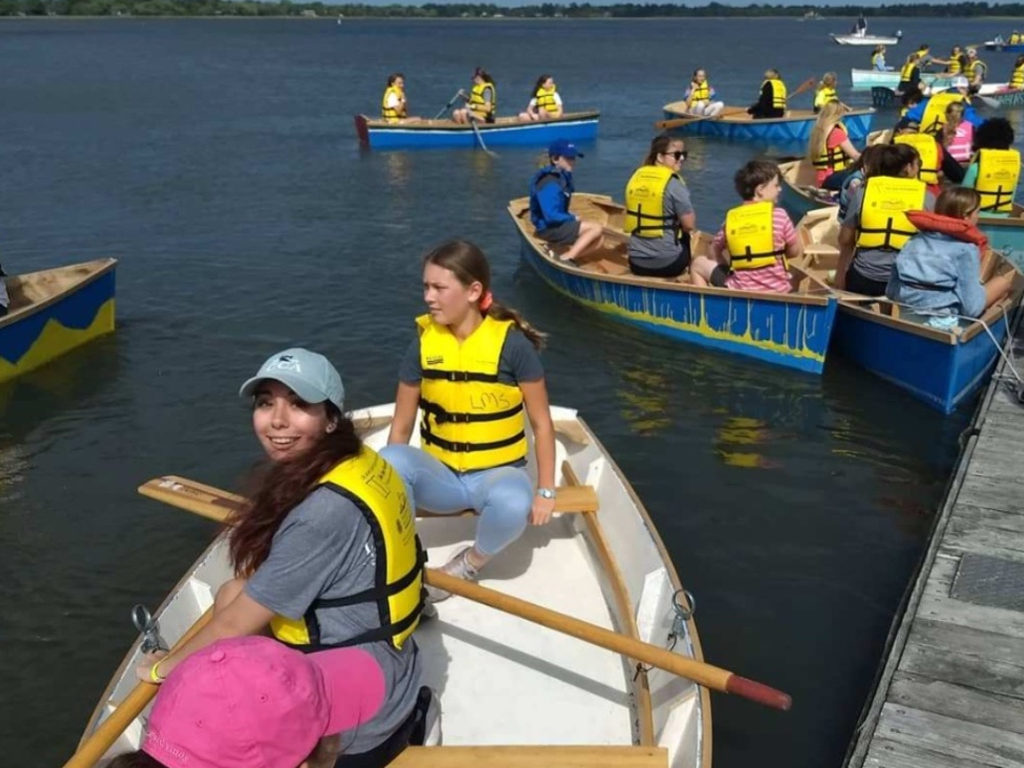 Photos of News and Events from the Lowcountry Maritime Society