TRIED, TRUE, AND A SIGHT TO BEHOLD. What more can one ask for in a boat but proven dependability and comfort, wrapped in a beautiful package? The final three company profiles in Boats of the Year 2018 present those very qualities in small, medium, and large options: lapstrake rowing hulls from Whitehall Rowing & Sail, a restored Boston Whaler from Yachting Solutions, and a 1997 flybridge cruiser from Wilbur Yachts ready for the next adventure.
Read more about these businesses in this installment from Boats of the Year 2018. Enjoy and dream until we see you again with Boats of the Year 2019, which will feature many more proven styles, modern innovations, and news from the marine industries.
Get your free copy of Boats of the Year 2018 here!
CLASSIC WHITEHALL SPIRIT ROWBOATS are floating works of art that provide reliability and pleasure for generations and include 16 models, all built with flawless fiberglass lapstrake hulls, impeccable teak woodwork, and custom bronze fittings.
SALLY FORTH, an extended flybridge cruiser built by Wilbur Yachts in 1997, has been described as perhaps the finest example of the Wilbur 34 ever.
THE LEGENDARY BOSTON WHALER is rugged and reliable, and when Yachting Solutions received the empty shell of an 18-foot Whaler, built in 1989, it was an obvious candidate for the firm's signature "Resto-Mod" approach.
Boats of the Year is produced jointly by Maine Boats, Homes & Harbors and USHarbors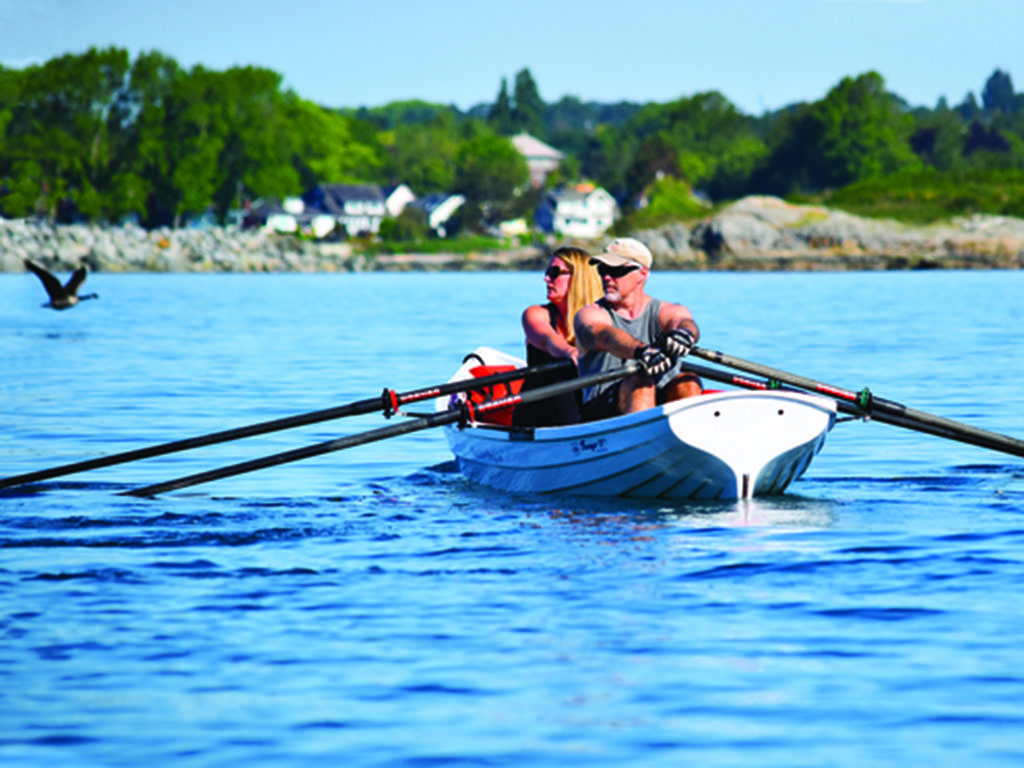 Photos of Boats of the Year Spotlight #12