SPONSORED CONTENT
Intrepid Boats is on an inspired roll: they released 9 new models in a single year!
Posted
Last Updated
Ken Clinton, the president of Intrepid Boats, has spent the past 12 months living and breathing new boat designs. After nearly 30 years with the company, this year marks a capstone for him and his team with the release of 9 new models in a single year!
Intrepid Boats, founded in 1983 by John Michel in Florida, is well-known for its innovative, high-performance powerboats and its customer-focused culture. In addition to an expanding fleet, Intrepid offers unparalleled opportunities for customization, delivering boats that match the unique look and feel their owners desire. Whether for diving, sport fishing, law enforcement, yacht tenders, or a day of cruising with speed, comfort, and safety, Intrepid custom fits the boat to suit the need.
And the boats look great! Their hulls are graceful, standing out in a fleet, with an innovative stepped hull that has a bit of lift aft, providing a smooth, dry ride, with effortless turning. "The boat takes off level and actually feels like you're levitating onto plane. Waves are flattened, at any angle, with very little jolt transmitted." And the ride is quiet!
These exciting releases, all of which have user-friendly seating and storage options that conveniently stow away, took years of fine-tuning and attention to detail:
477 Evolution is the pinnacle of luxury sport yacht. Refined over 15 years, it is perfect! At 47' 6" with a beam of 13'8" it is an elegant, full-featured, and powerful cruiser.
407 Nomad SE and Nomad FE are the most traditional of Intrepid's new designs, offering either side entry or front entry to the head. With added space in the cockpit, and increased fuel capacity, they are perfect for cruising but have plenty of room for serious fishing.
375 Nomad SE and Nomad FE are powerful center consoles with two options for console configurations and choice of side or front head entry; all designed to suit individual tastes and needs.
345 Nomad SE and Nomad FE are the most versatile of Intrepid's center console boats, perfect for both cruising and fishing. They can be fitted with either triple or twin engines.
345 Walkaround has the features of a luxury yacht in a smaller package. It's a perfect cruiser AND a perfect day boat. With the smaller profile it is amazingly easy to maneuver!
200 Flats, one of Intrepid's most popular and smaller boats at 20'6", was introduced 20 years ago. Building on tradition it was reborn this year with new technology and features that brought it up to date, exceeding the already well-loved standard.
With a company motto of "One of a kind. One at a time." Intrepid Boats prides itself on providing a unique boat for each of their customers. And their commitment to quality is proven — manufacturing is meticulous, all boats are rigorously tested for extreme conditions, stress, drag, and flow, and the company hand-inspects all elements to ensure every square inch is perfect.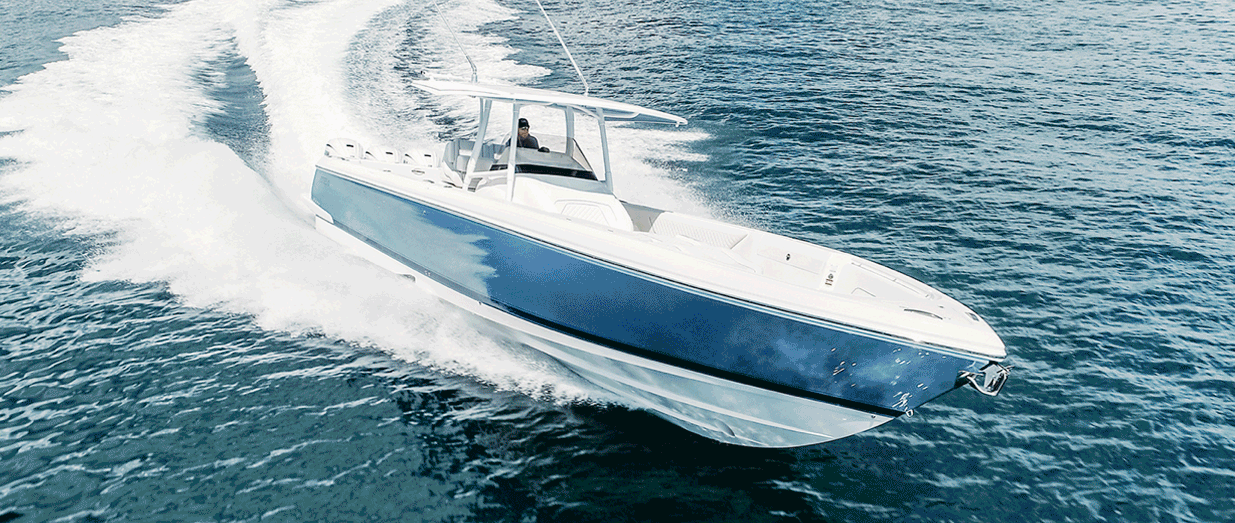 FOR MORE INFORMATION:
Intrepid Powerboats – 805 NE 3rd Street, Dania, FL 33004
Tel: 954.922.7544
Email: [email protected]
Website: https://www.intrepidpowerboats.com