"Women on the Water": Bonnie Karen, Charter Company Entrepreneur
Posted
Last Updated
When we first started our "Women on the Water" series profiling amazing women whose lives are built around our coasts and the water, we got this incredibly heartfelt email from one of our users nominating his wife Bonnie Karen, the owner and founder of Reel Kind Fishing and Tours in Naples, FL. We were intrigued and inspired to talk to this woman who has worked tirelessly–through real challenges–to follow her passion for fishing, coastal education, and her family. 
BONNIE: My name is Bonnie Karen and I am the owner/founder of Reel Kind Fishing and Tours. We are a multi-boat charter company operating in the 10,000 Islands Area of the Everglades out of Marco Island and Naples Florida. We specialize in fishing, shelling, and eco tours.
US HARBORS: Tell us about the harbor or harbors where your business operates.
BONNIE: Our original harbor we used from 2004 to 2009 was called Port of the Islands, referring to the 10,000 Islands. It was 3 miles inland and involved traversing a long freshwater Manatee zone which became very difficult to incorporate that time into our trips. In 2009 Collier County Florida built a Public Marina with a boat ramp and rental slips on the backside of Marco Island, named Goodland Boat Park. It is truly placed at the gateway of the Everglades and 10,000 Islands. For the first 4 years operating there, we were the only people using the facility. At one point they closed it for a year, they told us they could not keep it open just for us. We have really been through a lot of ups and downs over the years but they have made for many great memories for my family.  Before this COVID Pandemic we had survived the Great Recession of 2008 which brought with it the highest cost of fuel ever. Then we had the BP Oil Spill which was a huge disaster, thankfully we weathered that storm. Over the New Years holiday in 2010 we had a huge fish kill that was caused by 10 nights of near freezing temperatures. That event killed up to 80% of the sport fish in our area of the 10,000 Islands.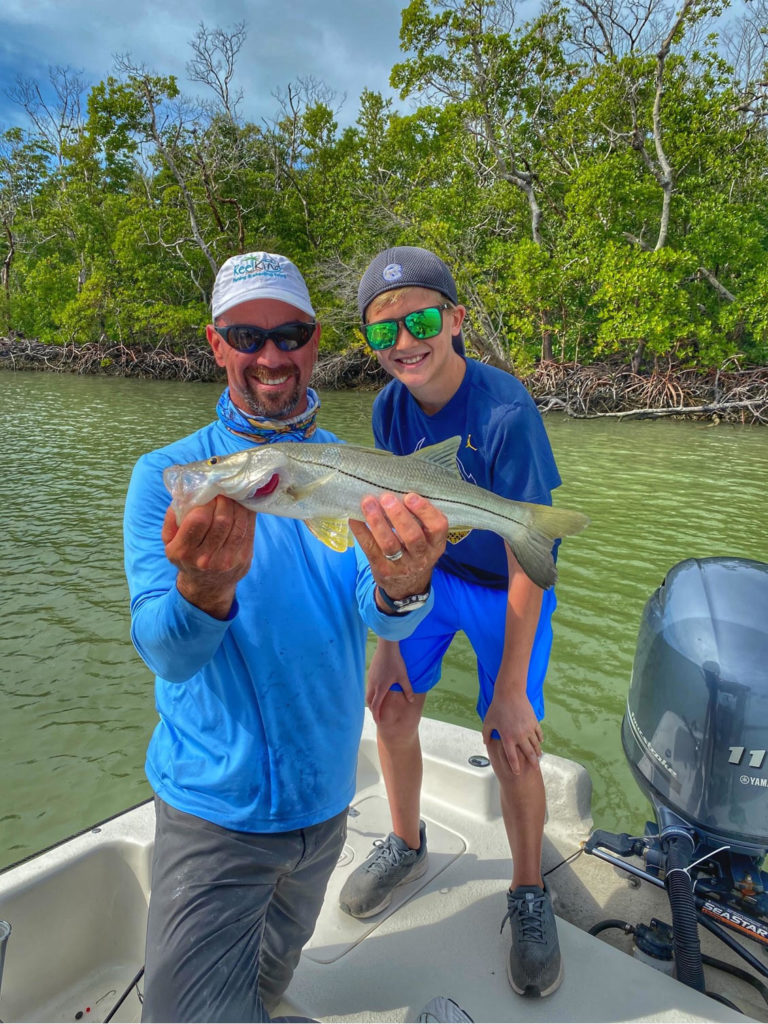 US HARBORS: How did you first get into the fishing and tour business?
BONNIE: My husband and I owned a Real Estate and mortgage company in Miami in the late 90's into the early 2000's and one of the things we both truly loved was fishing and boating. Having grown up in Miami, I lived on a lake and my brother and I spent every possible moment fishing. As I got older, living just under an hour from the Florida Key's I spent a lot of time fishing and boating in the Keys and southern Biscayne Bay in Miami. My husband who was also a lifelong fisherman, grew up fishing all around South Florida and the Caribbean with his father. Sharing that love, we saw how the Real Estate market was reaching a vital changing point and in 2004 we decided to make our hobby our business. We sold everything and Moved to Naples, FL where we then started this business.
US HARBORS: Is there such a thing as an "average day" at Reel Kind and if so what does it entail?
BONNIE: That's a funny question, my husband is always telling me I never get a day off. I hear him constantly reminding our guys that "he and they get days off but Bonnie never does." We made a decision when our children were born in 2005 and 2007 to Homeschool our children. Just homeschooling by itself is very time consuming and challenging. Then between updating and interacting our Social Media, the phone ringing, messaging from one of the many different apps, scheduling the Captains and their clients, collecting payments, following up on every trip to ensure we meet the clients expectations and payroll… I guess my husband is right, I really never have a day off. Honestly from the moment I wake up–which is usually a call from a customer at 5:30am telling me they are running late–until I go to bed at 11pm, its all go, non-stop on one thing or another to make sure all the bases are covered. At least the scheduling of the boats maintenance is monthly, which is about the only job of mine that isn't a daily grind (lol).
US HARBORS: I noticed that all of your captains are USCG Captains in addition to being Florida Master Naturalists. What does it mean to be a Florida Master Naturalist?
BONNIE: So one of the big goals we have is to educate and excite our guests about the environment. We feel that for every person we can get excited about the environment, is one more person who will be aware of how their actions affect this beautiful world we live in. The 10,000 Islands where we conduct our trips is the only Sub-Tropical Mangrove forest on this CONTINENT! It is imperative people understand the fragility and importance of this ecosystem. To be a Master Naturalist means you have completed the necessary education by an accredited institution. My husband and our other Captain's have all completed the accreditation offered through the University of Florida/IFAS extension. This gives them an intimate knowledge of the ecosystem we are currently operating in. There are so many businesses in Florida telling all kinds of Tall Tales on their tours, some do it knowingly and others don't even realize it. While some of those tales may be entertaining, they are not truth. We as a company are guided by a core principle to ensure all the information we share is truthful and accurate. If we don't know the answer, we will not make one up. Instead we will find out the answer and reach out to one of the Professor's from UF, therefore continuing our education as well as educating the customer. If we have any chance of saving this planet, at the very basic level people need to be educated with truthful information. We want to be the one's people turn to and trust when they have questions. Now more then ever the truth is the most important component we have to offer.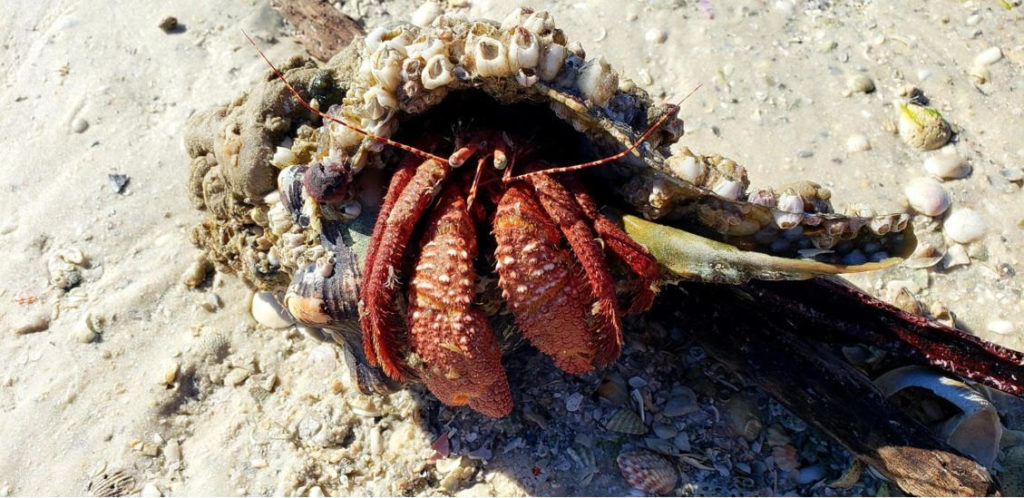 US HARBORS: Do you come from a family of boaters/fishermen?
BONNIE: While my parents did enjoy fishing and boating, and my dad did do some boating growing up, I am really the big boater in the family. Since we lived on a lake in Miami my brother I were crazy about fishing. My parents really had to work so hard while we were growing up and they didn't have a lot of free time otherwise I am certain my dad would have boated more. My father really loved the outdoors and South Florida.
US HARBORS: Is it difficult being a woman in a marine trade or is there a sort of network of women doing similar jobs?
BONNIE: I think being a woman in a leadership role is often very challenging regardless of the industry. However there is a certain machismo that many male Captain's have and it makes it difficult for them to work for a woman. When it really comes down to it, the only challenging part of my job involved those Captains who for whatever reason could not take orders from a woman. While that can be frustrating, I know how important my guys are to my business and I try to take care of them like family. So for those who couldn't work with me in the past I feel bad for them missing the opportunity to grow with us. When we profit and grow I always reward my team because it's not just about me and what I did, it's about what we all do as a team.
US HARBORS: How do you think the shutdown will impact your business?
BONNIE: As I have shared with you already, we have been through a lot over the years. As bad as those events were, they pale in comparison to our current situation. While we are blessed to be busy running trips year round, we make the majority of our income from Thanksgiving through Easter. While we have grown every year, this year was our biggest yet with an increase of 64% as of March 15 over that same period last year. As of today, we have lost the second half of our high season, our summer season usually relies on families and European visitors and I honestly do not see that happening this year. There are many advantages to being the first company in the area to offer these kind of eco educational tours, but I think the biggest advantage is time. In the last 2 or 3 years there have been 6 companies who have started operating following our model. They may not have the necessary reserves in place to weather a total shutdown for 6 months or a year. While it is hurting us terribly, we have planned on this happening due to our past experiences. If we can find a way to operate at 50% of our normal volume we will be in a position to keep our team employed and the bills paid. No one likes working for free, but ultimately this is a labor of love and our greater goal is inspire future generations to preserve and protect our waters and wetlands.