SPONSORED CONTENT
The Ultimate Safety, Comfort, and Control For Every Boater
Posted
Last Updated
Ferrari meets Hummer. That's the concept behind Life Proof Boats, the state-of-the-art designer and builder of rugged aluminum boats that can withstand anything life throws your way.
These boats are virtually unsinkable. Because they have so much flotation to them, you would literally need to fill them with lead to hold them underwater! All the boats are built with buoyancy collars running the entire length for stability and redundant flotation – like a life jacket for the boat. While they may look like traditional "Rigid Inflatable Boats" (RIB's), traditional RIB style boats use air filled tubes on either side of the boat to create flotation. But Life Proof Boats uses foam molded tubes, that cannot "pop" or deflate like traditional RIB's. These foam molded tubes use light closed cell foam blocks that are shaped using computer-aided hot wire machines. Allowing for beautiful contours and extremely accurate dimensions.
This isn't a new concept; in fact, this idea of foam collared boats has been used by the USCG for over 25 years. You may have even seen your local on-water enforcement agency patrolling in a similar boat. Why do they choose these styles of boats? Because they work! Safe, stable platforms like these provide agencies the ability to operate in the worst conditions with more confidence.
So why has it taken so long for the recreational industry to catch up to the commercial users? Two reasons: The commercial boat builders that pioneered this style of boat owned design patents for years and only focused on the commercial markets. And secondly, these products require skilled craftsman trained in how to manufacture them. Life Proof Boats holds its own collar patent designs and sells direct to commercial users as well. But Life Proof Boats recognizes foam collared boats provider a higher level of safety to users regardless if they are recreational or professional. Life Proof Boats have taken the design principles of foam collared boats and adapted them to highly finished platforms that rival the markets most sought after brands. While still true to the pillar of "Boats Built for Life": a lifetime of safe boating, for every way of life.
Craftsmanship. Comfort. Unparalleled performance. That's the brief at Life Proof Boats. Built for serious play, over 17 available models equipped for everything from leisurely yachting to hard-core sport-fishing – you will be able to find a sleek, refined boat designed for speed, adventure, and safety without sacrificing comfort, amenities, and good looks.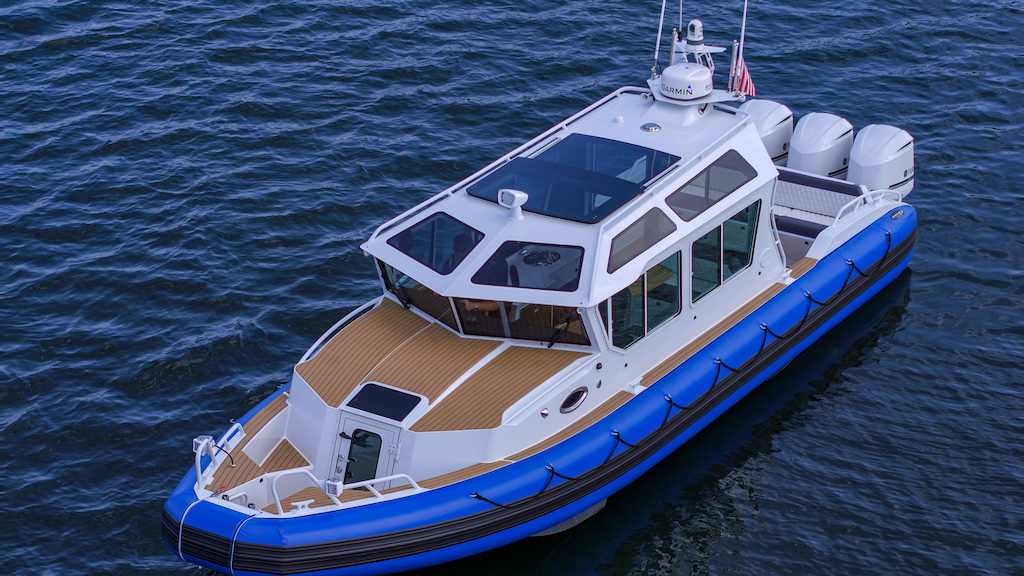 Photos of The Ultimate Safety, Comfort, and Control For Every Boater