October 2021 – News from Our Coasts
Posted
Last Updated
NEWS & UPDATES FOR OCTOBER
Updates from US Harbors
US Harbors, in partnership with Divirod, a data and technology company, launched a pilot program in Penobscot Bay, ME to test a new technology for water-level sensing. Read more about the pilot program HERE.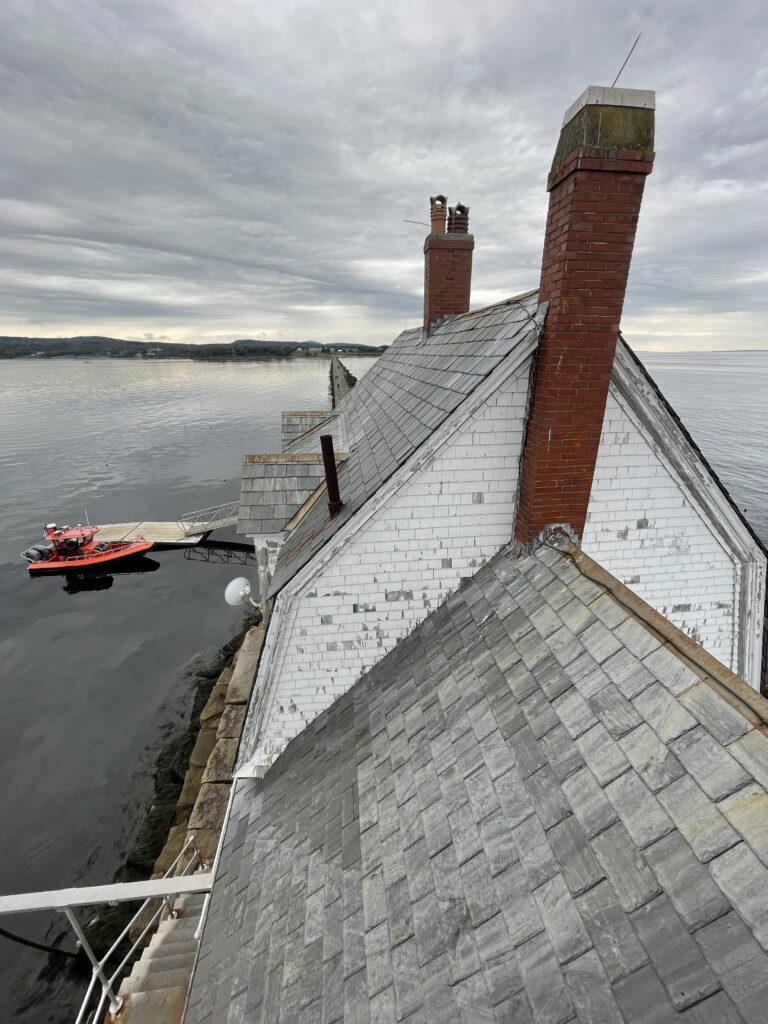 We are hosting a free online conference on November 17th to help coastal communities–and their citizens–understand and prepare for changes in coastal water levels, including king tides, storm surges, and sea-level rise. Renowned experts will be speaking on these key aspects of rising coastal water levels. Click HERE to register for the conference.
On Sunday, November 14th, boaters from Alameda and East Contra Costa (Antioch, Bay Point, Bethel Island, Brentwood, Byron, Discovery Bay, Knightsen, Oakley, and Pittsburg) Counties can take expired marine flares to the collection events at their local Household Hazardous Waste (HHW) facility during special events only. Only expired marine flares will be accepted, no other HHW will be accepted. Alameda County recreational boaters are required to make an appointment www.stopwaste.org/marineflares  (November 14th, 10 am to 1 pm). East Contra Costa recreational boaters can show up during event hours (November 14th, 8 am – 11 am – 2550 PITTSBURG-ANTIOCH HWY, PITTSBURG, CA 94565; https://www.deltadiablo.org/marine-flares)
News & Events from Our Partners
---
CAPE YACHTS – MJM Yachts are world-renowned for their timeless style, high-tech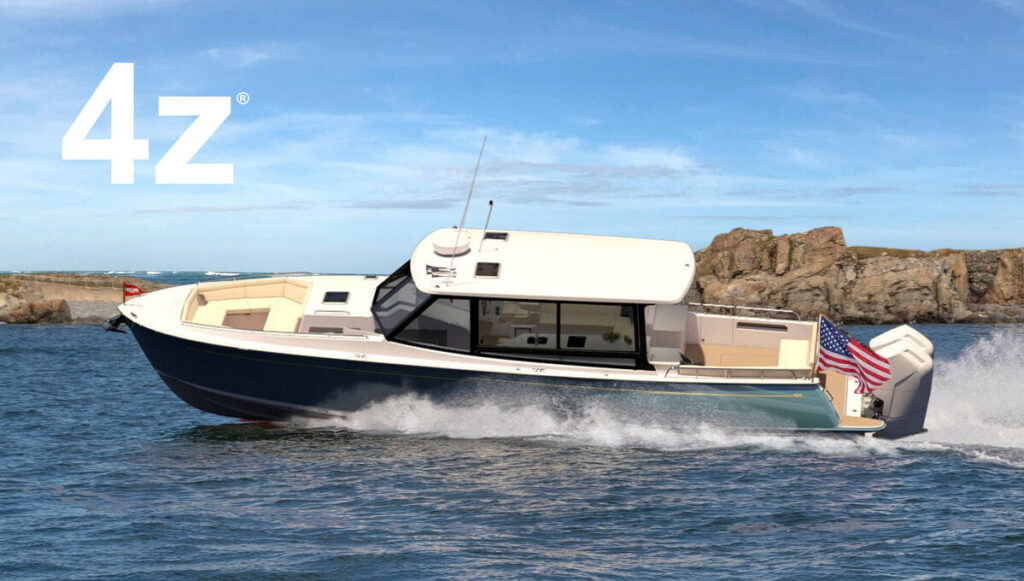 construction, and superior materials. The 4z is an impressive day yacht featuring 4 social zones and a galley-up layout. Below deck features include a large v-berth as well as double berth amidships. With the protection of a pilothouse, innovative spacious layout, and exceptional stability, she is all about style, comfort and fun.
---
FORE POINTS MARINA – Winter is almost here. Are you ready?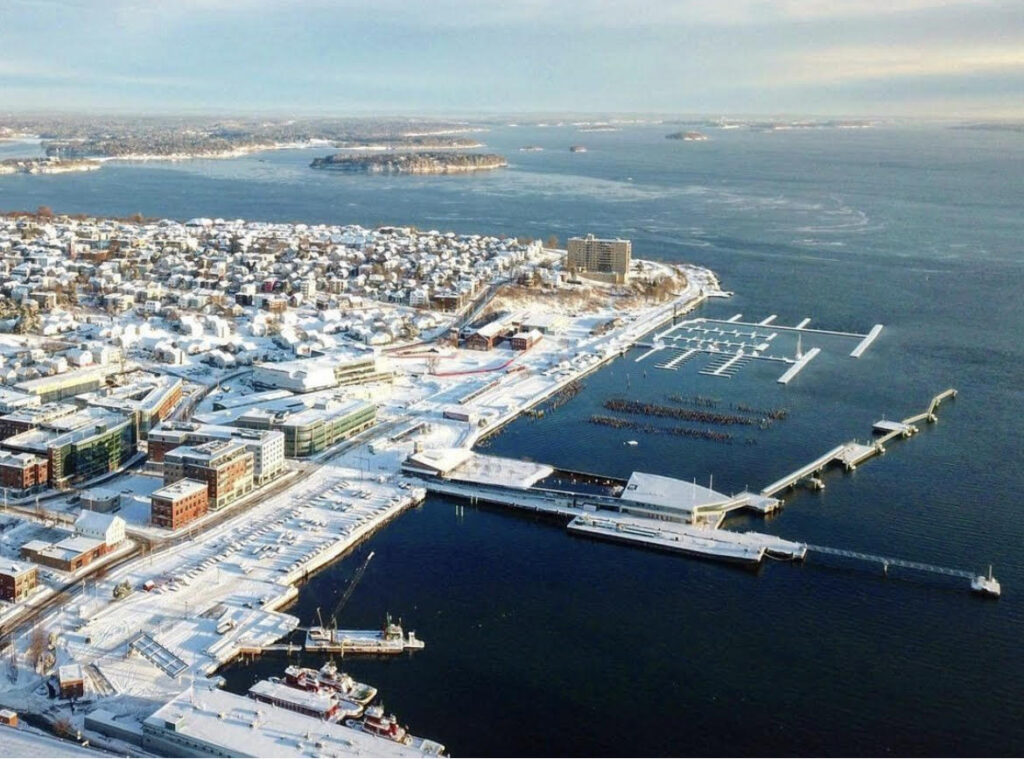 Fall weather still has us feeling those summer vibes, however it won't stay that way for much longer. With winter right around the corner Fore Points Marina's state-of-the-art facility will provide a safe harbor for you in those winter months with in-water in-slip winter storage. The added benefit of having your vessel in the water all winter long is not having to wait for the much-anticipated splash in the spring from your vessel being tucked in the back of the storage facility. Fore Points Marina's professional team will watch over your vessel during the winter months to help keep your mind at ease. Contact Fore Points Marina at (207)517-4860 to learn more about winter rates and amenities.
---
MOONLIGHT MARINE – Moonlight Marine is now accepting commissions for Spring 2022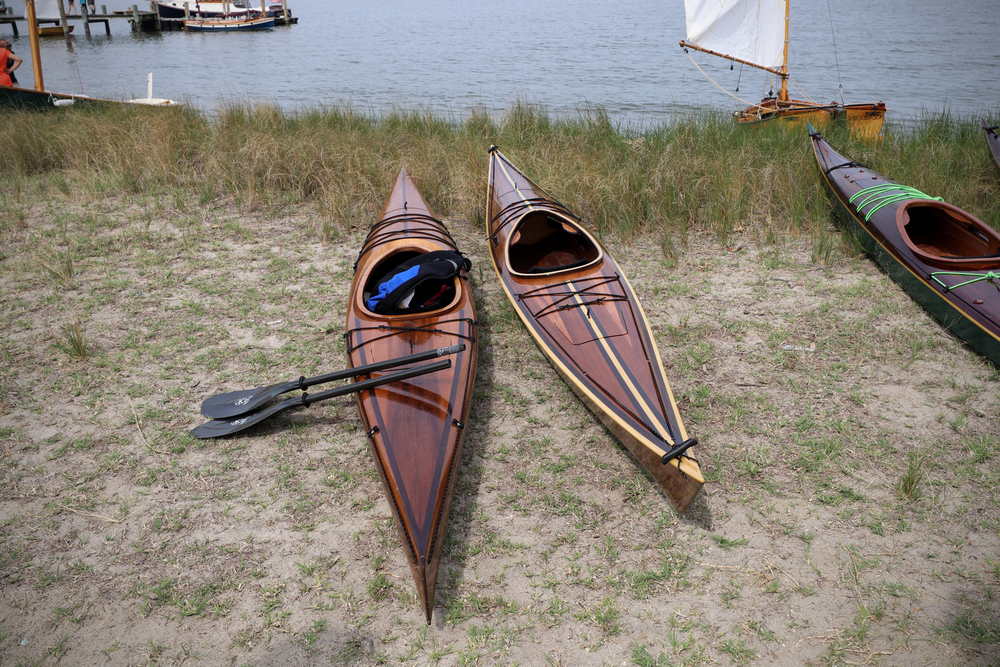 paddling! Seen here on the left is our award winning microBootlegger Sport and a Shearwater 17. The Shearwater is available for immediate purchase. Contact us for details.
---
MOOSE LANDING MARINA – Moose Landing Marina has become a certified dealer for Rossiter Boats.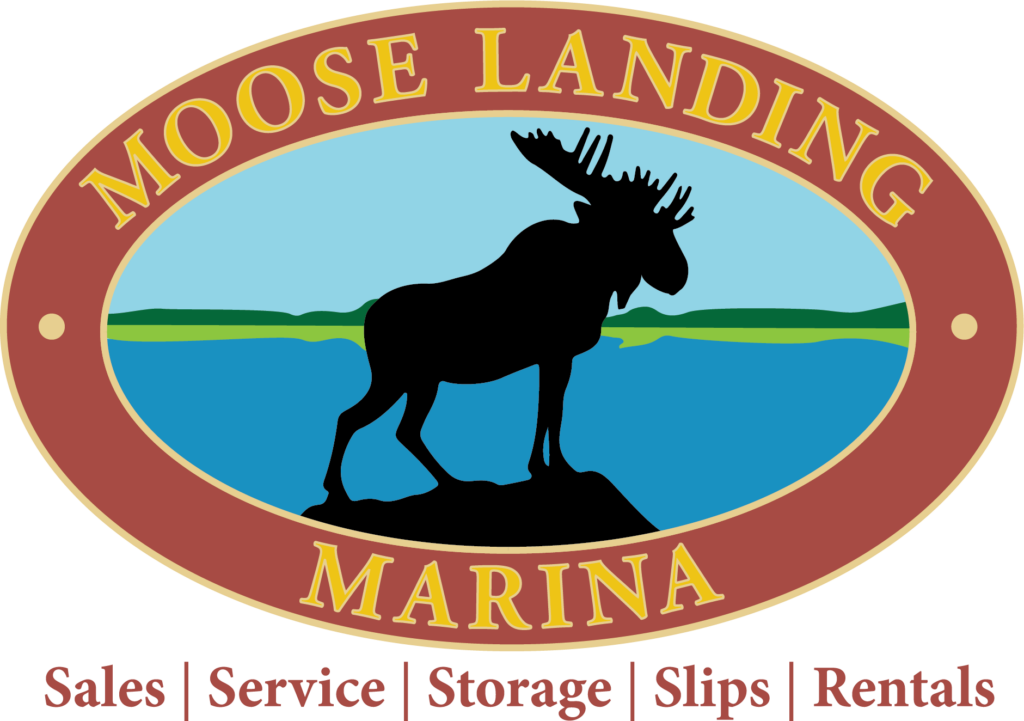 For over forty years, Rossiter has been producing sleek, streamlined vessels and has evolved into one of the leading manufacturers of fully composite, luxury powerboats. Whether boating on fresh or salt water, Rossiter's hulls can handle the seas with grace. Their unrivaled quality and craftsmanship combine the pinnacle of style and performance. Using top quality construction methods, superior marine engineering, and the latest and most technologically advanced materials, every Rossiter vessel is handmade and built to last a lifetime.
"Renowned for their smooth, quiet and efficient ride and unrivaled craftsmanship, Rossiter Boats are a great fit for our customers who crave classic design and exceptional quality," explained Steve Arnold, Owner of Yarmouth Boat Yard, Moose Landing Marina and Freedom Boat Club of Maine. "They offer big water performance with unmatched practicality, beauty and comfort."
"We're thrilled to partner with Moose Landing Marina," noted Jeffrey Burchell, Co-Owner of Rossiter Boats. "They're a powerhouse in the boating industry and we look forward to having them help us expand our footprint in the Maine market."
---
Sea Tow Foundation – The nonprofit Sea Tow Foundation has received grant funding from the US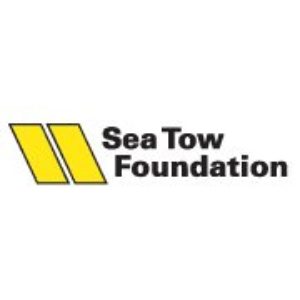 Coast Guard to conduct a nationwide survey of dealers, marinas and yacht clubs nationwide to learn more about disposal of expired and unwanted marine flares. The 10 minute survey can be found HERE.
---
SUZUKI – Suzuki Marine USA, LLC has unveiled a comprehensive line of new Suzuki Precision Control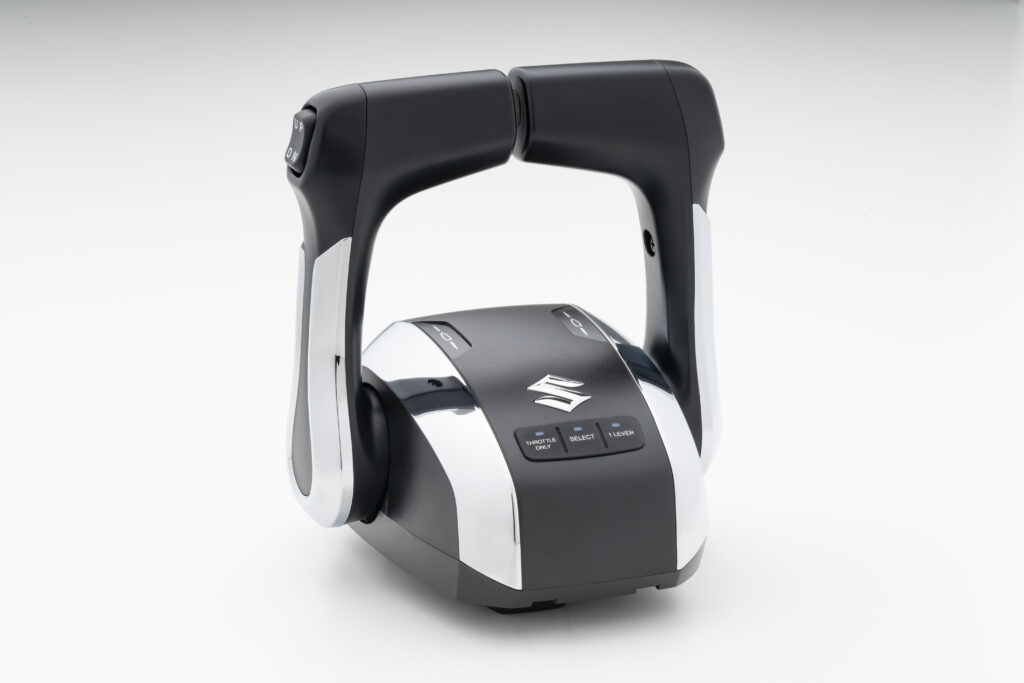 products for its 2022 Model Year outboard motors. Engineered as the perfect compliment to Suzuki's line up of Ultimate Outboard Motors, the full family of Suzuki Precision Control products made its industry debut at 2021 IBEX (International Boat Builder Exposition & Conference) in Tampa, Florida.
This is Suzuki's most advanced drive-by-wire shift/throttle technology yet, and it is compatible with a range of new Suzuki 4-Stroke Outboard models from 115 horsepower all the way up to the company's flagship 350 horsepower V6. When paired with any compatible Suzuki outboard, Suzuki Precision Control delivers silky smooth shifting, and instant throttle response.
Combined with Suzuki Outboards' Lean Burn Control Technology, these advanced controls even optimize a boat's fuel efficiency.
---
Updates From Our Coastal Business Community​
Front Street Shipyard – As the weather begins to cool and the transient yachts start moving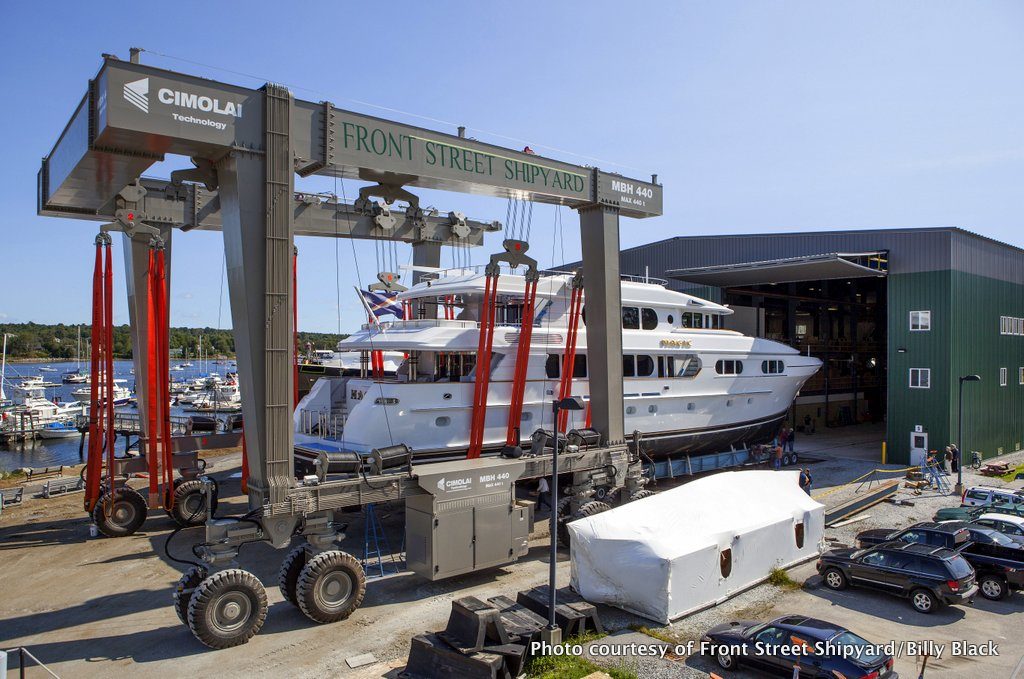 south, Front Street Shipyard's team is working long days to haul boats and get them ready for their wintertime work. This past summer was one of the busiest on Maine's waters, so we're happy to have so many boat owners choose to spend the off-season with us preparing for next summer. We'll keep you up to date on our projects underway in our newsletter and online. As always, watch for updates on our Facebook page.
---
Kittery Point Yacht Yard – Two lifelong friends were browsing the web when they stumbled upon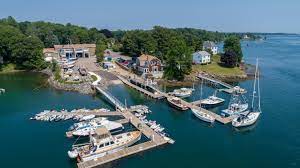 a 2005 low-sheer 35′ Duffy & Duffy downeast style boat that had NEVER launched. It was a rare find because the 35′ low-sheer molds have not been available for years.After a 10-hour drive, they learned the seller received over 20 other inquiries by the time they arrived. The decision was easy: Deborah Lee was headed for Maine. The new owners reached out to Kittery Point Yacht Yard to put finishing touches on the boat, including a custom set of sliding composite "winter-backs" for colder fishing months. New aluminum-framed windows, navigation tower, and tuna door were added and various systems were upgraded.
This was not the only intriguing commercial project handled by KPYY in 2020. In fact, the second was even more historical in nature. Two wooden boat enthusiasts approached KPYY about restoring a 47′ trawler they recently purchased. Built in 1967 in Southwest Harbor, Maine, this particular wooden trawler was used as a service/expedition vessel for students participating in Outward Bound school programs at Thompson and Star islands.
After a few weeks of sanding, caulking, and color scheming, the bottom and topsides were completely repainted and it was time to get the boat back into the water so it wouldn't dry out in the summer heat. Hurricane stayed dockside while the pilot house, inner bulwarks, and deck were refurbished.
A project like this always leaves the crew with an appreciation of the effort it takes to maintain a wooden trawler—a true classic.
---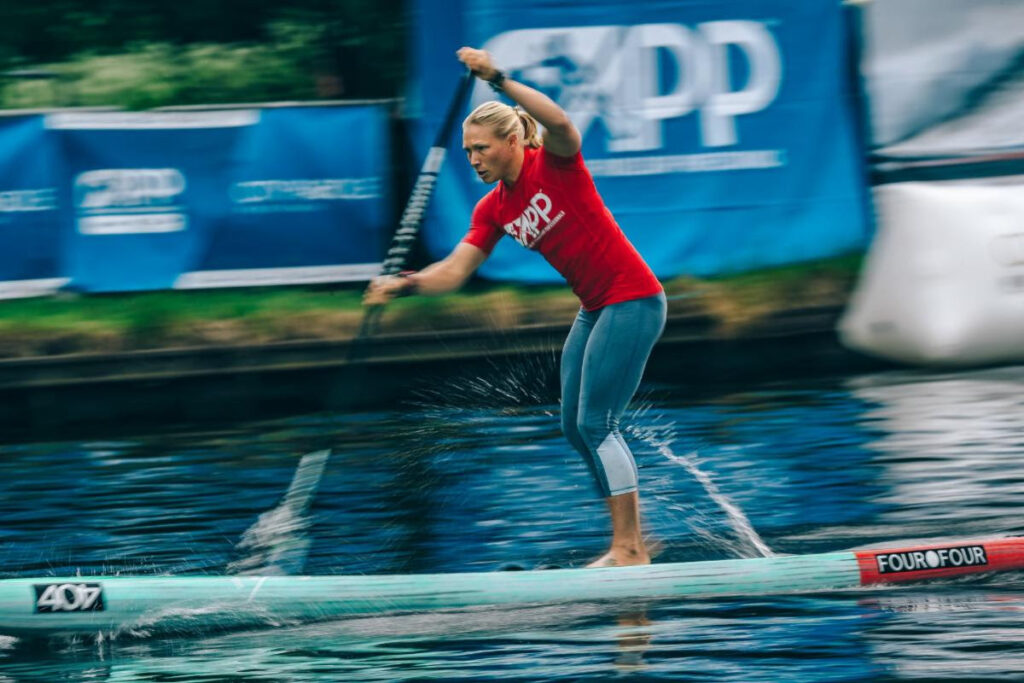 Association of Paddlesurf Professionals – The Carolina Cup is the only official Association of Paddlesurf Professionals event in 2021," said Tristan Boxford, CEO of the APP. "This event will feature both distance and sprints with APP prize money. However, due to extraordinary circumstances, we are not moving forward with a World Tour this year."
The APP is recognized and sanctioned as the official world championship tour for standup paddling by the International Olympic Committee's Federation for Surfing Sports and the International Surfing Association.
The Carolina Cup is a four-day festival of events featuring seven races, seminars and clinics by the pros, product exhibits and demonstrations. Ideally located with both oceanfront and soundside beaches, all races and activities start and end at Blockade Runner Beach Resort, the official resort of the Carolina Cup. Activities begin on Nov. 4 and conclude on Nov. 7.
---
Bertram Yachts – The countdown is on for the Fort Lauderdale International Boat Show! Be sure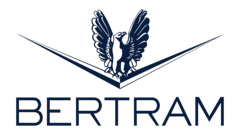 to stop by the C/D Dock to check out our latest additions to the Bertram family between October 27-31, 2021.
---
The Ebony Anglers Foundation – We are pleased to announce our first Inaugural Ebony Anglers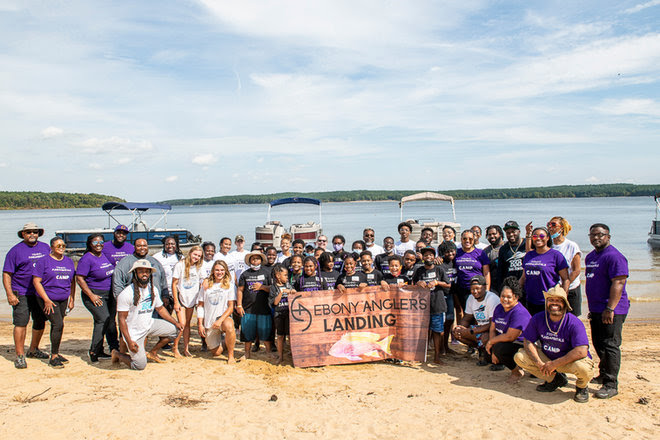 Foundation Gala: Deep Blue Sea on Saturday, November 20th, 2021 at the Contemporary Art Museum of Raleigh. All proceeds to benefit our youth programming. Through The Ebony Anglers Foundation, a 501c(3) non-profit organization, our goal is to establish a legacy of leadership, sportsmanship, and excellence in the Ebony Anglers community through education, scholarships, mentoring and teaching entrepreneurial and financial literacy skills.
With this mission in mind, we have created a distinctive education program targeting the underserved population of minority youth in our communities. 
---
Robin's Dockside Shop has a new line of very nice throw pillows that we would like for everyone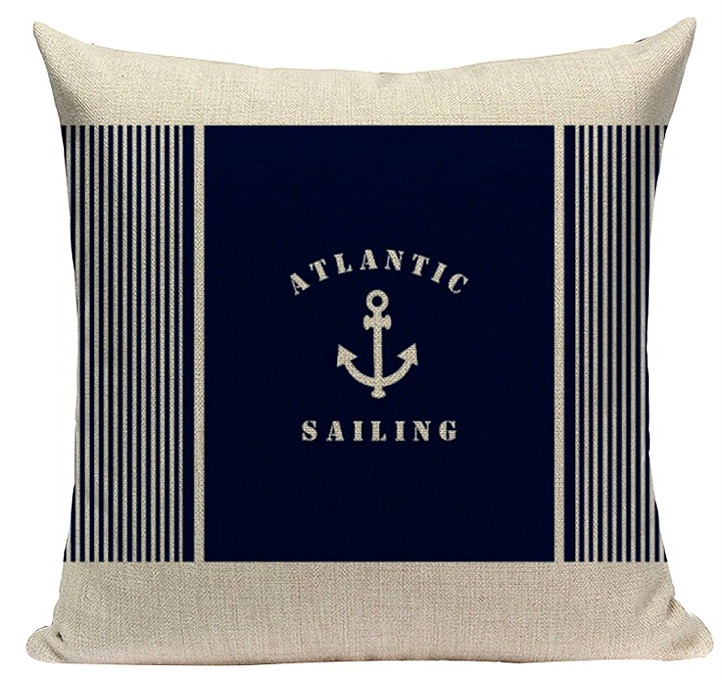 to see.
These are all designed in a vintage style that reflects the golden age of ocean liners that were the main mode of transportation during the early 1900's and right up to the 1960's.
We all know the names of the more famous and luxurious vessels. The Normande, the RMS Queen Mary, the SS United States and of course the ill fated RMS Titanic.
Our throw pillows are the style that would have been kept aboard those fine ships in all but the lowest cabins. Since we love nostalgia we thought that many others would like these as well.
---
South Shore Boatworks – We have been busy in the shop. We are finishing a 19 1/2′ Bolger designed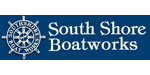 Stretch Dory for a local customer. This is the 5th dory of this design that we have built over the years.We are beginning a full restoration of a 1960 runabout that was built by the White Canoe Company.
Lastly, I am teaching my daughter Christina how to build traditional wooden ships steering wheel. This is a formal apprenticeship that is funded by the Massachusetts Cultural Council and the National Endowment for the Arts. For additional info contact Bob Fuller at (781) 248-6446.
---
Photos of the Month
NOTE FROM OUR EDITOR: Do you have a beautiful or fun photo of your harbor, what you've been doing for social distancing, or a project you're working on? Send it to us!