Catching redfish in the inky dark waters of St. Augustine.
Posted
Last Updated
Florida is loaded with small, hidden fishing gems from coast to coast, and the nation's oldest city, St. Augustine, is no different. Red drum thrive along this historic coast in a variety of habitats, from tall grass during flood tides to deep-water structure where they ambush prey from eddies.
"St. Augustine has been inhabited for 400 years. The fish have always occupied this area, but they've adapted to feed around man-made infrastructure," says Capt. Sam Vigneault, 25, who moved to the area to attend Flagler College and found himself targeting docks, bridges and channels to intersect with drum, sheepshead, flounder, seatrout and tarpon whenever time allowed.
I joined Vigneault on a nighttime outing for over-slot reds feeding on juvenile crabs, known locally as "pass crabs." We timed our launch to target the "flush out," when the crabs float on the surface during an outgoing tide that coincides with a new or full moon in April and May. The higher the tide, the faster the flow and, subsequently, the farther it carries the bait. Riding the tide is a survival strategy for the crabs, but it also creates a surface-feeding situation for topwater addicts. However, finding an ideal pattern to target the reds was problematic until Logan Godby, an industrial engineer who also ties custom saltwater flies, came up with what can only be described as a saltwater dry fly.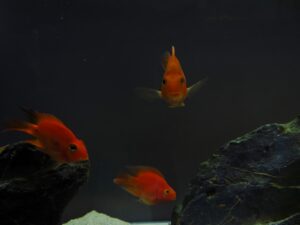 Read more at anglersjournal.com