How to Keep Your Vessel and Waters Clean of Invasive Species
Posted
Last Updated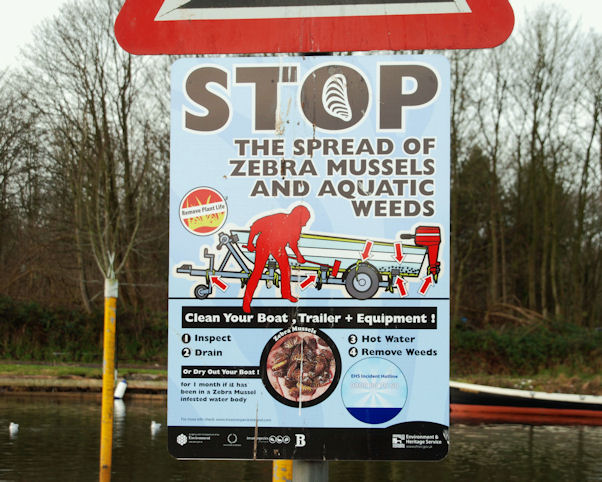 Invasive species such as mussels can attach to boats and hinder performance and your boat's life, end up in engine-cooling components, causing failure, and obstruct water lines causing system failure and costing the boat owner lot to repair. Here are tips, steps, and resources to help keep your boat and our waterways clean of destructive invasive species.
Boats, trailers, waders, and other fishing and boating equipment can spread aquatic invasive species throughout bodies of water unless properly cleaned, dried, or disinfected after use. Boaters should practice these steps before launching their watercraft into public water bodies. Although some invasive species, such as the Eurasian watermilfoil, are readily visible to the human eye, many others are too small to be easily seen. Take these steps to keep your boat and our waters clean of invasive species.
Inspect your boat.
Check your boating and fishing equipment for invasive species.
Carefully inspect standard attachment points such as trailer bunks, axles, rollers, lights, transducers, license plates, and motor props for any plants, mud, or debris.
Run your hand along the hull if your boat has been used in a waterbody known to have zebra mussels. If it feels like sandpaper, it likely has mussels attached.
Also, inspect all gear used during your trip, including fishing gear and anchor lines.
Clean your boat.
Clean any visible mud, plants, fish, or animals before hauling equipment.
Toss materials in an upland area or invasive species disposal stations if installed at your boat launch site. Do not wash or release material into the water.