Wisconsin Residents Raise Wake Surfing Complaints
Posted
Last Updated
As wake surfing continues to grow in popularity, citizens in Wisconsin are voicing concerns about alleged damage caused by the boats used in the sport. Requests for action have been made by the Wisconsin Natural Resources Board to potentially create new laws to regulate the activity.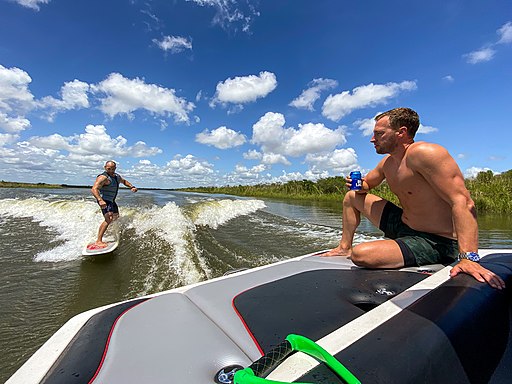 An article on the Milwaukee Journal Sentinel website on Dec. 18 followed an NRB meeting that had been held recently in Madison, Wisc., to address the issue.
"(Wake boating) is definitely a hot topic and it is definitely a growing sport in popularity," Darren Kuhn, the state department of natural resources boating law administrator, said in the article.
State residents reportedly testified at the meeting, saying that the large wakes caused by the boats that are designed to carry thousands of pounds of water ballast pose a danger to other boaters, habitat and wildlife. The NRB has asked boaters to be aware of the risks and in July 2019 issued a press release that included the messages, "Others are sharing the waters — keep wakes in check" and "Own Your Wake — for eveyone's sake."
This issue isn't new and has been addressed recently in other states including Minnesota and New Hampshire. "Wakesurfing is an increasingly popular sport for boater enthusiasts across Wisconsin," Brad Fralick, chief government affairs officer for the Water Sports Industry Association, told Trade Only Today in an email. "Our industry has long supported prioritizing boater education and safety instruction to ensure boating is safe for everyone, including through our Wake Responsibly initiative which educates boaters about courteous behavior on the water. As stewards of the environment and the communities where we live and work, the recreational boating community continues to collaboratively address environmental protection and safety throughout our waterways."
Read more at tradeonlytoday.com