Best Boating Lakes
Posted
Last Updated
The best places for boating generally have a few important things in common.
First, the best boating lakes offer you multiple ramps or access points. In other words, launching and docking your boat is super easy because you aren't limited to a single ramp or marina. Second, there are plenty of opportunities for fishing or other types of water activities. Third, there are protected bays or inlets that provide calm waters for boaters of all experience levels.
BEST BOATING LAKES IN THE US
Now that you know what to look for when making a decision about where to go boating, check out a few examples of some of the best boating lakes in the US. Which would you visit first?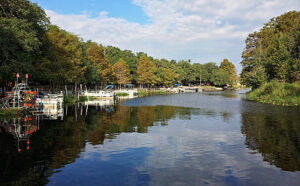 LAKE HAVASU, ARIZONA AND CALIFORNIA
With over 400 miles of shoreline and a prime location in a temperate climate, Lake Havasu is often considered one of the top lakes for boating in the U.S. There are a number of marinas and launch ramps that make it simple to enjoy the boating lifestyle. Figuring out where to rent a boat on Lake Havasu isn't difficult either. There are dozens of boat rental companies that offer houseboats, powerboats, kayaks, and canoes.
LAKE OF THE OZARKS, MISSOURI
If you are wondering where to boat in the Midwest, Lake of the Ozarks in Missouri is an option worth exploring. The lake covers over 84 square miles and is a well-known summer boating destination. Lake of the Ozarks has approximately nine public access ramps, several full service marinas, boat rental companies, scenic boat tours, and fishing charters.
KISSIMMEE CHAIN OF LAKES, FLORIDA
The Kissimmee Chain of Lakes includes several lakes, starting with Cypress Lake in the north to Lake Kissimmee in the south.
Read more at takemefishing.org