Fleet xpress helps future-proof fishing operations
Posted
Last Updated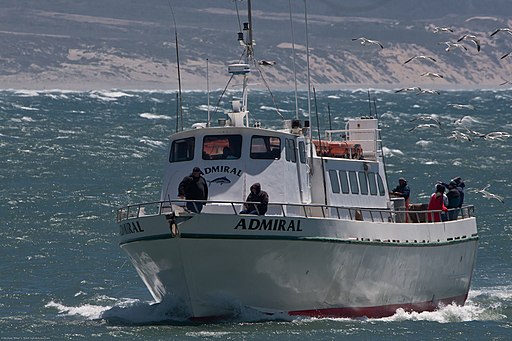 Seamless global coverage through Inmarsat's Fleet Xpress keeps fishing vessels connected in even the most remote locations while allowing operators to access and make provisions for the many benefits of digitalisation.
Robust satellite communications are critical to the safe operation of fishing vessels, particularly in remote waters, but they are also essential for protecting against cyber-attacks and allowing crew to stay connected with their lives on shore – two increasingly important considerations in today's maritime sector. Reliable connectivity also provides a portal to digitalisation, enabling fisheries to leverage data analysis and find solutions to further enhance safety and seafarer welfare, as well as to improve the efficiency and sustainability of fleet operations in line with emerging requirements.
As the world leader in global, mobile satellite communications, Inmarsat has been keeping fisheries safe and connected for over 40 years. Founded by the International Maritime Organization in 1979 to establish a satellite communications network for protecting lives at sea, Inmarsat continues to invest in maritime safety to this day. Its recently launched Fleet Safety solution brings distress communication into the digital era of shipping, allowing seafarers to contact, by voice or instant messaging, a network of over 50 global maritime rescue coordination centres at the touch of a button.
Another key element in Inmarsat's maritime connectivity offering is Fleet Xpress, whose unparalleled performance and seamless global coverage make it the connectivity service of choice for fisheries operating in isolated locations. In a recent example, Norwegian company Ava Ocean, formerly Tau Tech, signed up to Fleet Xpress to facilitate its sustainable scallop harvesting in the Barents Sea. The traditional seabed-dredging method of harvesting scallops was banned by Norwegian authorities in the early 1990s due to its damaging effects on marine ecosystems, but Ava Ocean's pioneering approach represents a viable alternative. By facilitating the identification, selection and sorting of shells without destroying surrounding flora and fauna, the company aims to revive scallop harvesting at a commercial scale.
Read more at nationalfisherman.com