Fishing in Charleston, SC
Posted
Last Updated
By Adam Young, Our US Harbors Fishing Expert.
Introduction
Charleston and the surrounding areas have a strong and rich fishing heritage, and a little something for every type of angler. From backcountry salt marshes, to offshore fishing, there are countless opportunities to wet a line in this historical waterfront region.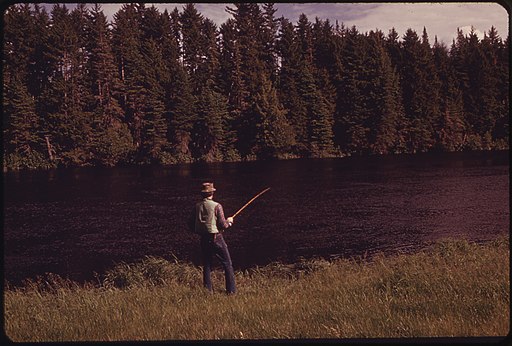 The unique location of Charleston Harbor offers anglers access to a wide variety of habitats, and the subtropical climate make it a fantastic year-round fishing and boating destination.
Where To Fish
The Charleston area is home to dozens of public boat ramps, piers and access points to start your fishing trip.
For boaters who want to fish the main harbor or head offshore, check out Remleys Point public boat landing, Shem creek boat landing, or Tolers Cove Marina.
For kayakers and small vessels who want to venture inland, in search of tailing redfish, check out Riverland Terrace public boat landing, W.O. Thomas Jr. Boat landing, or the Wando River Marina.
Don't have a boat? Not to worry. The Folly Beach Pier, Pitt Street Bridge, and Shem Creek park all offer elevated piers, scenic views and great fishing opportunities.
The Local Catch
The most common fish species in the area can be broken down into two main categories: inshore and offshore.
Popular inshore fish include redfish, spotted seatrout and of course the local favorite, flounder (one of the best tasting fish). If you're fishing near rocks, oyster bars or any of the barnacle crusted docks you're likely to hook into sheepshead, black drum and the occasional whiting. 
Offshore fishing in the Charleston region explodes during the spring and summer months, when charter vessels and tournament anglers head out in search of mahi-mahi, sailfish, wahoo and even the coveted Blue Marlin. 
And if you prefer to bottom fish, there is no shortage of artificial reefs and shipwrecks off the coast of Charleston. These man made and natural structures are home to popular bottom fish such as black sea bass, red porgies, gag grouper and many species of snapper.
But the real claim to fame in this area is the fantastic backcountry sight fishing for tailing redfish. Charleston is home to hundreds of miles of remote tidal creeks and tributaries. 
These saw-grass lined creeks are teeming with life, making them ideal for poling a skiff, pitching a fly or soaking a shrimp.
Be sure to pay special attention to the tides in this area, or else you may get unintentionally stuck on a mud-flat waiting for the next incoming tide.
Tackle & Gear
Most of the water around Charleston is tannic or dark, from the muddy sediment in the surrounding lowcountry. But under that muddy water are razor sharp oyster bars and rocks.
For inshore fishing I recommend a 2500-4000 size spinning reel, with 15 lb braided line and at least a 20 lb fluorocarbon leader. 
If you plan on fishing the beaches in search of cobia, kingfish or sharks, you'll want to step that up to a 4000-6000 size spinning reel with 30 lb braided line and 50-80 lb steel leader.
One of the reasons the fishing is so good around Charleston is because of all the structure. Fish love structure, but that can make for some exciting and challenging fishing. Most anglers in this region use a medium or medium-heavy power rod. 
You need something with enough strength to turn that bull red away from the oyster bar and out into open water before he cuts your line!
Fishing Regulations
Fishing licenses are required for both resident and non-resident visitors, and can be purchased online or at most sporting goods retailers and marinas in the area.
If you intend to keep a few fish for the cooler, be sure to brush up on the local regulations. Many species of fish in the area have an open/closed season, as well as slot and daily limits.
Final Thoughts
Perhaps no other city on the east coast offers such a rich history and diverse fishing opportunities. 
Whether you want to kayak a backcountry creek in solitude, or brave the ocean in search of billfish, Charleston is well equipped to support anglers and boaters alike. Plan a trip and see for yourself!
About Adam Young, Our US Harbor Fishing Expert

Adam grew up on the east coast of Florida, fishing and boating in the world famous Indian River Lagoon. He's a full time fishing content creator and freelance writer, with a broad range of angling experience from the bonefish flats of the Bahamas to the halibut grounds of Kachemak Bay, Alaska.
Read more by Adam Young