Michigan is a national center of classic boating, a hobby understood by simple geography alone—if not also by a summer climate perfect for outdoor pursuits. In the Mitten, you are never more than six miles from the nearest body of water. The state is home to the Great Lakes and boasts the nation's longest freshwater shoreline at 3,300 miles.
The state has a long boating history too. The boat building industry boomed in the late 19th and early 20th centuries, but Michigan boat builders left their mark on history from developing speedy runabouts favored by Prohibition era rumrunners to creating landing crafts for Allied forces in WWII. Later, entrepreneurs—much as the state's famous father Henry Ford did with the Model T—brought boat ownership within the reach of pretty much every American consumer.
Here are some spots where you can join in the fun.
1. Lake Huron – Les Cheneaux Islands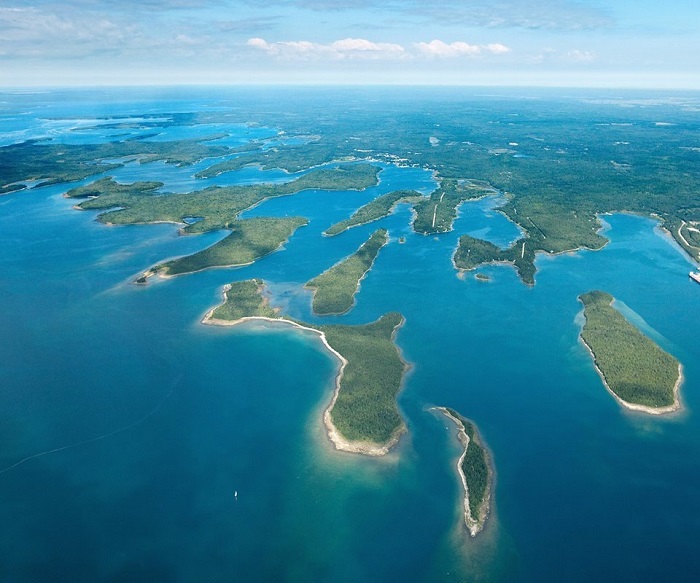 Boating is the reason this chain of 36 islands, in which channels serve as roads, are visited. With calm, Lake Huron waves making the region friendly to boating options of all types. Each August, the area hosts an antique wooden boat show, and each day, the channels are teaming with them. The colorful boat houses that are tour-worthy attractions in themselves. The E.J. Mertaugh Boatworks was the area's first Chris-Craft boat franchise, or build your own to take for a spin. The Great Lakes Boat Building School is the only non-profit school of its kind in the Midwest.
READ MORE at michigan.org