Archaeologists Believe a Piece of Flotsam That Washed Up on a New York Beach Could be Part of an 1821 Shipwreck
Posted
Last Updated
By Min Chen
The SS Savannah was the first steam and sail hybrid vessel to cross the Atlantic Ocean.
Last October, a weathered hunk of flotsam washed up on a New York shoreline following Hurricane Ian. No plain marine debris, though, the wreckage, experts believe, could well have been part of the SS Savannah, the first hybrid steam and sailing vessel to cross the Atlantic Ocean, and that ran aground in 1821.
Measuring about 13 by 13 feet wide, the object is currently held by the Fire Island Lighthouse Preservation Society, which is working with the National Park Service to determine the origins of the wreckage.
"It was pretty thrilling to find it," said Betsy DeMaria, a museum technician at Fire Island National Seashore, about the discovery. "We definitely are going to have some subject matter experts take a look at it and help us get a better view of what we have here."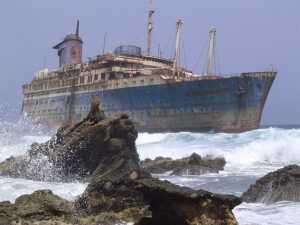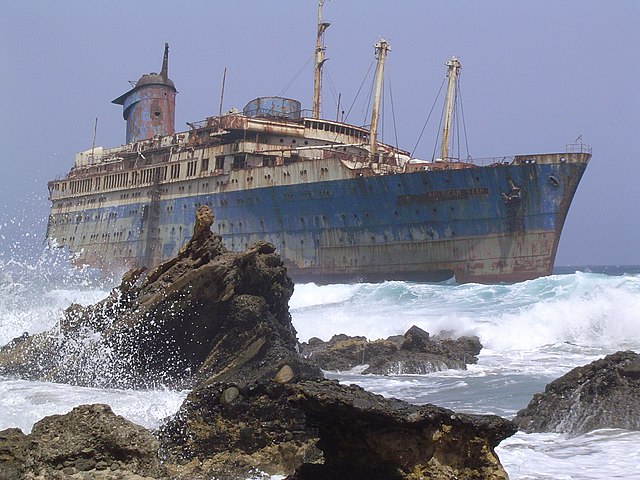 According to the National Park Service, the SS Savannah has emerged as the likeliest contender as it remains one of Fire Island's best-known shipwrecks. Further evidence, too, lies in the one to 1.3-inch trenails, or wooden pegs, holding the wreckage's planks together, fitting for a vessel measuring some 100 feet; and in the iron spikes present on the artifact, which were used in shipbuilding around 1820.
The SS Savannah was constructed in 1818—its partial steam-powered capabilities so heralded that the date it set out for its transatlantic voyage, May 22, 1819, is still commemorated as National Maritime Day.
For years after its famed expedition, the ship continued to operate as a commercial (though, alas, sailing) vessel until it was severely damaged by a storm off the coast of Long Island in November 1821.
Read more at news.artnet.com