Banking on the Seaweed Rush
Posted
Last Updated
Seaweed farmers promise to feed us, combat climate change, support coastal communities, provide wildlife habitat, and more. Can seaweed do it all?
Offshore from Vancouver Island, British Columbia, a team hauls up a line laden with meter-long fronds of sugar kelp (Saccharina latissima), a floppy, brown seaweed with crinkled edges. The harvest from Cascadia Seaweed, a kelp farming company founded in 2019, has over the years made its way into a seaweed-enriched "sea spice" condiment mix and a host of trial snack products including protein puffs and tortilla chips. Now the company is focused on processing its seaweed into animal feed and soil additives—anything that will help kelp make the world a better place.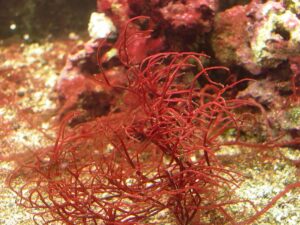 Seaweed farming has a long history in Asia, and now it is spreading around the globe. Over the past 30 years, according to the Food and Agriculture Organization of the United Nations (FAO), world production of seaweed has boomed more than sixfold to over 35 million tonnes, with emerging markets in the Americas (particularly the Pacific Northwest, Alaska, and Maine), Europe, and Africa. The most recent numbers, tallied from 2019, show that North America produces some 23,000 tonnes of wet seaweed (referred to as wet tonnes by the industry) per year. Cascadia claims to be the largest cultivator in Canada, with a production of 50 wet tonnes in 2022, and aims to become the largest in North America with a projected harvest of 200 wet tonnes this spring and plans for expansion. Farms, small and large, are popping up fast: while hard numbers are difficult to come by, Alaska, Maine, France, and Norway have all reportedly more than doubled their seaweed production since 2018, with each region now cranking out hundreds of tonnes per year.
Many see this expansion as a good-news story.
Read more at hakaimagazine.com.