Great Art to Support a Great Coastal Area
Posted by US Harbors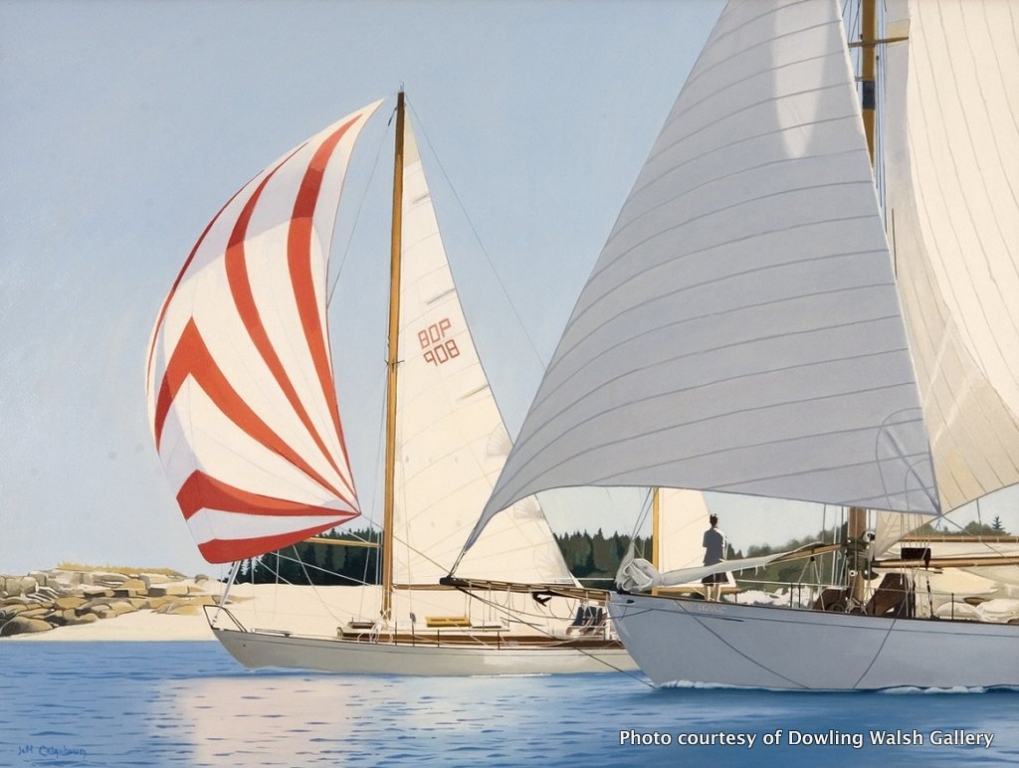 There aren't many ski areas in the world where you can see the ocean from the slopes, but Camden, Maine, is one of them (it's actually the only ski area in the Lower 48 with an ocean view). And now, thanks to the generosity of a Maine gallery, you can support this coastal treasure while also snatching up some fabulous art.
Dowling Walsh Gallery, in Rockland, is currently exhibiting sixty-four pieces of coastal art (note that not all of the art is on display in the gallery, as some is being shown only in an online slideshow) and will donate 20% of the proceeds from the sale to to benefit the Camden Snow Bowl and Ragged Mountain Recreation Foundation redevelopment project. The money raised will go toward creating a new ski lodge, improving the road and trail access, parking, and utility infrastructure. New lifts, an expanded beginner area and additional snowmaking are also part of the plan. The Town of Camden has conditionally agreed to a $2 million bond to cover the final 30% of the project after the initial funds are secured. As of New Years 2012, over half of the fundraising goal has been met.
To view the full show, click here.
For more information about Dowling Walsh Gallery, click here.