Newport Team Wins Tough VOR Leg
Posted by US Harbors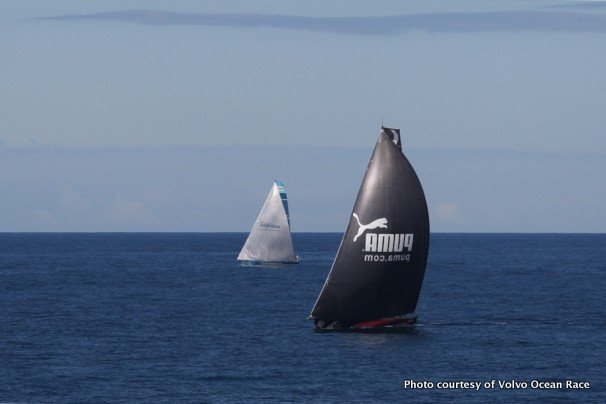 Newport's Ken Read and the crew aboard Mar Mostro sealed an incredible, and incredibly hard-fought, victory in Leg 5 of the Volvo Ocean Race on April 6 with a dramatic finish in Itajai, Brazil. Read's boat was the only one to survive the crossing from Auckland, New Zealand, without having to either stop for repairs or withdraw from the leg altogether. After more than 7,500 miles of racing across the roughest waters in the world, Mar Mostro found itself in a match race in the final miles, trading tack for tack with Telefonica, which had paused for repairs at Cape Horn and then managed an almost unbelievable comeback, crossing the finish line just twelve minutes behind the Rhode Island team.
Some of the snippets posted on the live race tracker as the leg concluded show the hometown, as well as worldwide, support for this racing team from Newport:
"Congrats PUMA!!! Boston salutes you!" — Jeff from Boston
"On this Good Friday, Newport's prayers have been answered. And thank heaven that all of the crew's are safe." — @wrickmitchell
"yea uncle kenny" — Blakely
"Puma finished. Congrats from newport" — Norm
"Nice job Kenny and the rest of the boys! It's been a tough couple of months, you really deserve this one! Newport is Proud!" — Frank
For the full race report, click here.