"Sail Newport Presents" Proves a Hit
Posted by US Harbors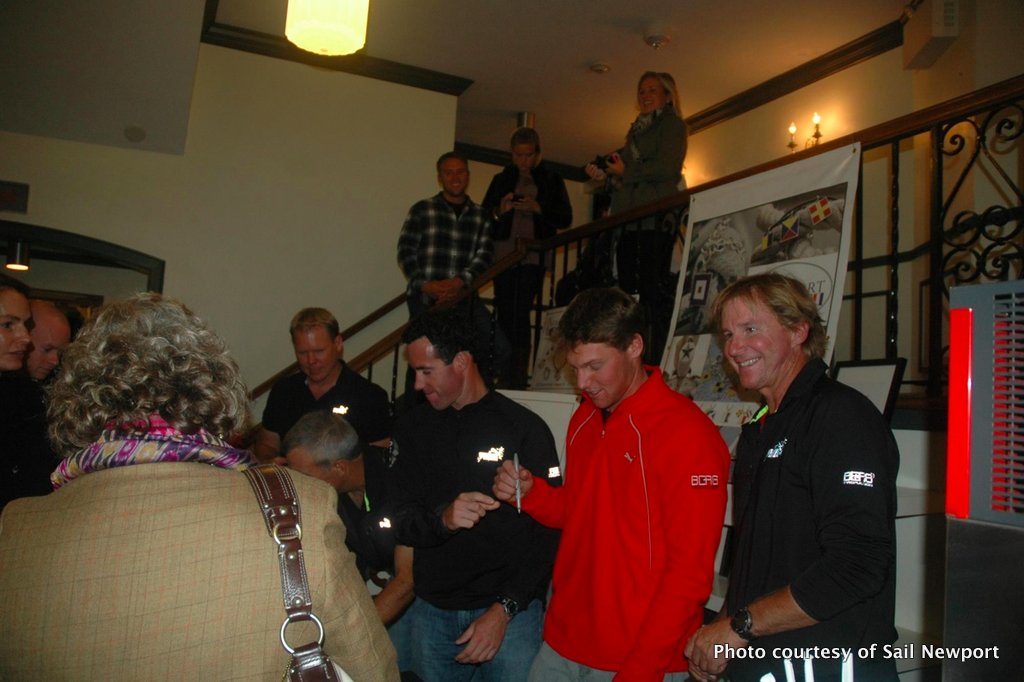 Over the past several years, Sail Newport has done eight public presentations at the Jane Pickens Theatre on topics ranging from the Volvo Ocean Race to the America's Cup World Series to the dramatic rescue of the Rambler 100 crew off Fastnet Rock and the resurgence of the J-class fleet. The most recent event, on March 30, included a live teleconference (projected onto a thirty-foot screen) with the crew of the Newport-based Mar Mostro as it rounded Cape Horn. For that event, just like the seven that preceded it, the 425 available tickets sold out well in advance, according to Sail Newport Executive Director Brad Read.
"We started these just to keep sailing in the minds of the public while the harbor's frozen," says Read, whose brother, Kenny, has been the skipper of Puma Ocean Racing's past two entries in the Volvo Ocean Race. "We never thought we'd sell out, but we've sold out every single one. We've always had a good vibe." He says that while the Volvo Ocean Race has provided plenty of exciting footage, the opportunity for a unique Q&A session has proven to be a particular draw. "We surprise people," he says. " The first year, we had a surprise Skype call from Kenny from China. This year we had Kenny on the giant screen, right from Cape Horn."
As Newport, and especially Sail Newport, gear up to host the America's Cup World Series from June 23-July 1 (Read serves as the chairman of the host committee), all eyes will once again be focused on high-octane sailing, especially the regattas happening right on Narragansett Bay. There are currently no "Sail Newport Presents" events scheduled, but Read says this spring and summer's activities will no doubt provide plenty of material for future presentations. In addition to the America's Cup World Series, the exciting finish of the Volvo Ocean Race just a few weeks later (yes, we're all keeping our fingers crossed that Newport's Kenny Read and crew can keep their strong sailing streak going right across the finish line) is sure to be a topic to be discussed at length at the Jane Pickens Theatre. Read says he's also looking at the possibility of a larger, possibly outdoor, venue for a new "Sail Newport Presents" event after the conclusion of the Volvo Ocean Race and the America's Cup World Series.
Given the popularity of these events in the past, stay tuned to Sail Newport to make sure you snag your tickets in time!