Spring Laser Regatta Offers Dose of Summer Sailing
Posted by US Harbors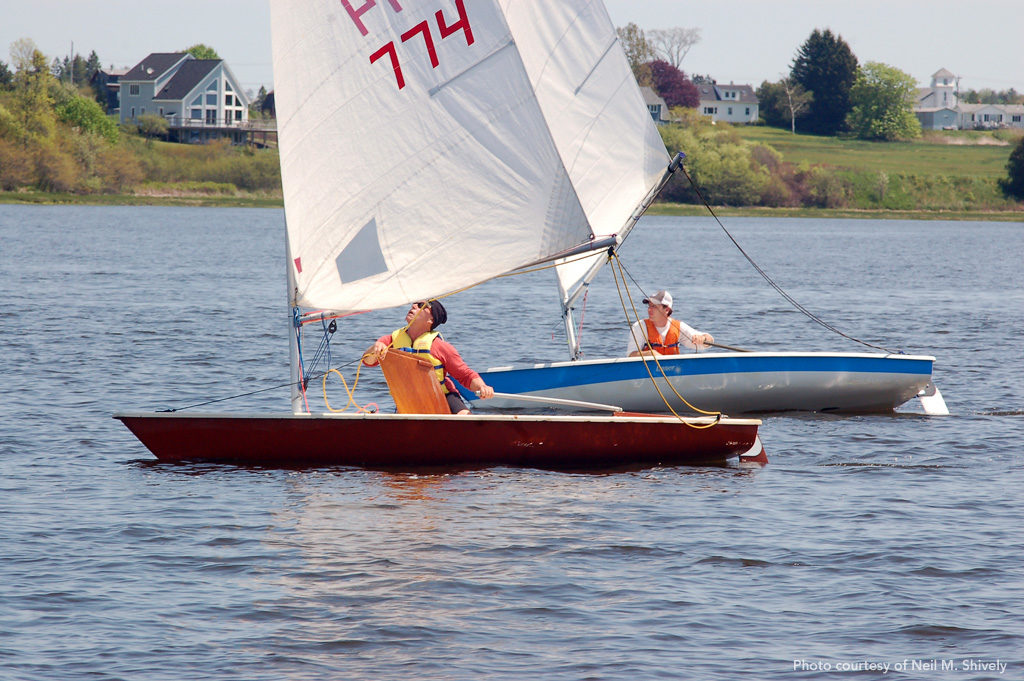 Mother Nature provided midcoast Maine dinghy racers with a taste of things to come by delivering unseasonably warm temperatures and gentle breezes for the second running of the All Souls Regatta on May 20 in Thomaston. Fifteen sailors — including USHarbors' own John K. Hanson, Jr. — put their Lasers through the paces during five races held on the St. George River around the morning high tide just off the Lyman-Morse Boatbuilding Co. docks. Tom Jamieson, of Belfast, took top honors in the regatta, which drew sailors from as far as Georgetown and Brooklin, as well as all the towns on the west side of Penobscot Bay.
This edition of the All Souls Regatta was originally scheduled to be held last October but was postponed due to forecasted gale force winds and snow. The regatta, a fundraiser for the Coastal Family Hospice, was conceived by Hilary Jones and her husband, yacht broker David Jones. "I worked for hospice, and David is a sailor, and for years people said we ought to have a Hospice regatta," says Hilary Jones. "It's very hard to compete with all the events going on up and down the coast all summer, so we scheduled it for just before Halloween. And it seemed to fit with our mission at Hospice, being all souls and all."
Chris Biggart, a Laser sailor who lives in a former sail loft on the water in Thomaston, readily offered his home and help to pull off the competition. The May 20 race committee, consisting of Jeff Dinsey, his daughter Amber, and Peter Clapp, had to stay on their feet during the changeable conditions, adjusting the racecourses as the breeze built. When the racing was over for the day, crews retired to Biggart's lawn for chowder and a silent auction that included artwork, furnishings, and gift certificates to local restaurants.
During this year's regatta, the racers' biggest challenge wasn't capsizing — it was staying cool in the seventy-degree temps while wearing the wet- and drysuits that are part of the spring sailing uniform in Maine. "You always say dress for the water temperature, because these guys do tip over, but the sun was so hot," says Holly Jones. "My husband said he kept pouring his water bottle down his wetsuit!"
Jones says an exact date for the next running of the All Souls Regatta has not been determined — it'll be in either Spring or Fall 2013 — but the conditions of the 2012 edition will be hard to beat!