Follow the Fleet from Newport to Bermuda
Posted by US Harbors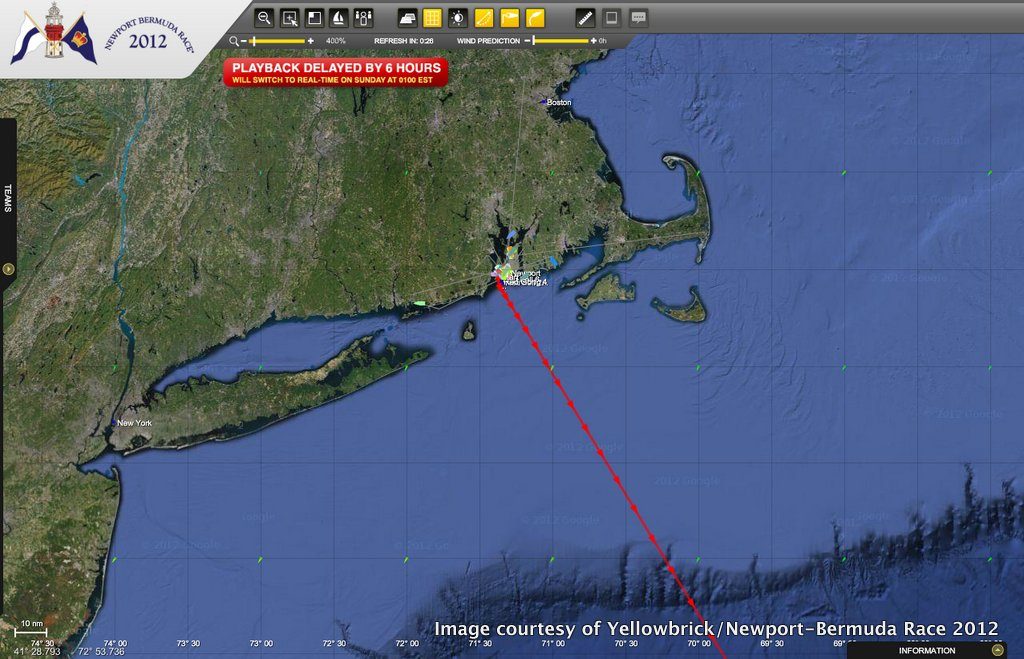 The Newport-Bermuda Race begins at 1 p.m. on Friday, June 15, and by all indications this edition will be one for the record books. A northeasterly is positively launching the boats across the Gulf Stream, and trackers are predicting that the fastest boats will be in Bermuda in less than forty hours — well better than the record of forty-eight hours set back in 2004. The slower boats, unfortunately, will likely fall off the backside of the low pressure system and be forced to endure the upwind "Thrash to the Onion Patch" that has earned this race its tremendous reputation.
Luckily for armchair sailors, the technology behind tracking the yachts' progress has advanced tremendously even since the last edition of the race just two years ago. Click here to launch the Yellowbrick tracker, which plots the path of each yacht in the race. Note that the data shown on the tracker is six hours old to prevent competitors from using it to their advantage; this delay will disappear after 1 p.m. Sunday, June 17.
While the boats to watch if you're interested in seeing records annihilated are Rambler, a 90-foot water-ballasted sled that could finish the race in thirty-nine hours, and the former Bella Mente, there are some other noteworthy entries in the race. Dorade, the infamous yawl designed by Olin Stephens that took second place during its inaugural run in 1930, is back to prove that a professional crew and a top-notch rebuild have put the yacht back into fighting form. And for the first time the race will include a "Spirit of Tradition" class, appropriately enough filled by a single boat: the Spirit of Bermuda, a 112′ three-masted schooner built by Rockport Marine in 2006.
To launch the race tracker, click here.
For more information about the Newport-Bermuda Race, click here.